We know what it's like to be an international student
We understand how important this journey is, and we're here to help make sure your experience as an international student is everything you want it to be
Daryl's introduction to education started in 1987, and since then he has made a mark heading several notable student counselling and migration organisations all over the world. His stellar career saw Daryl travel all over the greater South East Asian region, East Asia, Europe and the Middle East in setting up offices, training staff, instituting operational excellence and maximising revenue on behalf of a number of leading organisations within the international student placement industry.

He has a wide range of interests that vary from horticulture, personal fitness and travel.

Daryl holds a Certificate in Business Analytics from Singapore Polytechnic, a M.Sc. (Operations Research) from Sheffield Hallam University, a B.Sc. (Honours) in Pure and Applied Mathematics from University of Tasmania and is an associate member of the Australian Mathematical Society.

Born in Hong Kong, Henry migrated to Australia with his family back in the mid-90s, grew up in Perth, Western Australia, and now calls Melbourne home (the world's most liveable city).

Henry has over 16 years of experience in the education sector. Specialising in operational management and business improvement, he is devoted to growing student placement, migration and visa segments of the business. His commitment and outlook to business growth is second only, to a desire to provide exceptional customer service to new and existing international students- a philosophy he brings to his business strategy and ethos.

He enjoys working with people from diverse cultural and professional backgrounds. Outside work, Henry's interests see him frequently in the kitchen exploring the next great recipe, working out, travelling and watching documentaries – particularly those narrated by David Attenborough and those that explore themes raised by the late Stephen Hawking.

Henry holds a B.Com. in Marketing & e-Commerce from Curtin University and an MBA from Monash University.

With over 17 years of senior-level experience in the commercial enterprise and education industry, Wallapa's expertise and strategic outlook in improving business processes, growth, and turnaround management has seen her awarded and recognised numerous times throughout her storied career.

She has been the recipient of the Global Award for Marketing Excellence and Business Achievement from IDP Education in 2013 and the APAC Award for Business Achievement and Transformation for 3 consecutive years from Avon Cosmetics.

In her downtime Wallapa enjoys travelling, listening to music and participating in a variety of sports.

Wallapa holds an MBA from Thammasat University, an B.Aud. the Thai Chamber of Commerce and is a Certified Accountant.
Based in New Delhi, Ankur is responsible for steering the operations and enabling the smooth functioning of AECC Global in India.

Having had first-hand experience as an international student, Ankur's understanding of student needs combined with his ability to drive integrated marketing communications and develop business strategies, helped him start his professional career with the efficient setting up of the operations of AECC Global in India. Since then, Ankur has been closely working with the team in the back-end and successfully managing the Marketing and Finance functions of AECC Global in the country.

Ankur was brought up in Kathmandu, Nepal, where he completed his entire schooling before permanently moving to New Delhi where he completed his bachelor's education. He holds an M.Sc. in International Management from University of Strathclyde, Glasgow, Scotland.
Jonathan brings with him over 20 years of experience within the education counselling and placement industry. He has overseen growth in a variety of roles and projects ranging from student scholarships, counselling, and test administration frameworks.

Not only has his drive for success achieved revenue growth and increased market share in his past roles, Jonathan's passion for working with people and improving their lives for the better has helped hundreds of students become leaders, business owners, and similar success stories in their respective roles all around the world.

Jonathan is a consummate reader, enjoys relaxing to music, practices meditation and communing with nature through hiking and trail walking. He is currently planning his first skydiving experience.

He holds a B.Com. in Banking and Finance from the University of Canberra, Australia and a B.A. in English Literature from Notre Dame of Marbel University, Philippines.
Having extensively worked in the areas of sales, marketing, communication and public policy for almost 15 years in different sectors, encompassing global brands like S P Jain School of Global Management (an Australian Business School), Roche Pharmaceuticals, Ortho Clinical Diagnostics and the United Nation-World Food Program, Victor brings unique and vast experience that gives him a helicopter perspective.

He loves to travel, and particularly loves going on solo trips. His travel experiences have exposed him to creating his own unique paths, attracting unexpected new acquaintances, moving him out of his comfort zone, and training his mind to see blessings in disguise from different people and places.

Victor holds a B.Sc. (Communication Studies) and a Master in Communication Management from University of Indonesia
Having started her career as an education consultant straight out of university, Khoo Tang has diverse, senior level experience across a wide range of portfolios, from general management, training, information systems, counselling and business development.

Her drive to succeed in the role is not limited to finding the best fit for her students to a course or a location. She takes great pride through her years of experience in transforming students' lives for the better in the real world.

In her spare time Khoo Tang enjoys travelling and is a keen food adventurer.

Khoo Tang holds a BBA (Honours) in International Business Administration from Northumbria University, UK, an MBA from the University of Southern Queensland, Australia and is a Certified ENZ and PIER Counsellor.

Sailesh Kumar Jha has diverse senior level experience across a wide range of portfolios, from sales and marketing, IT training sales, abroad studies counselling, marketing and business development with recruitment operations and commenced his journey with AECC GLOBAL Nepal operations in 2011.

Sailesh started his career as an account executive in a USA based computer training company- New Horizons Computer Training Centre at Kathmandu, Nepal in 2002. He later spent 3 Years as a Program Coordinator, in the Department of Continuing Education at a Kathmandu based renowned IT College. Through 2006 he developed strong stints in international student recruitments through Singapore based Raffles Education Corporation and Shine International Education as an education consultant and CEO.

He is fond of travelling to new countries and loves meeting new people and understanding their culture and food. Sailesh Kumar Jha holds a Bachelor of Computer Science & Engineering degree from Bharathidasan University, Tamilnadu, INDIA and has been rewarded with coveted STAR Counsellor from Macquarie University, Sydney.
Message from our Director
Our Director, Sonu Agrawal, knows that your success is the key to his business.
That's why he goes above and beyond to ensure the process runs smoothly, and he has
worked hard to build a reputation that's unsurpassed in the industry.


When you come to AECC Global, you will get the guidance you need to make the best choice for your future.
AECC Global was founded with a passion for helping international students access global study opportunities. Our Founder and Managing Director, Sonu Agrawal, as well as almost all our team members, have at one point in their lives been an international student.

AECC Global has been in operation for 13 years and its footprint spans 33 cities in 12 countries with over 500+ team members that speak 21 different languages. In its quest to be future ready, AECC Global has invested in establishing a Digital Innovation Hub (DIH) as its Digital Marketing and Technology arm.

We have always been committed to the cause of ethical counselling and take pride in it. Our team of accredited experts can not only assist with education and migration advice that combines personal, first-hand experience with unbiased and honest guidance but also with advice on how to navigate essential services you will need while living outside of your home country.

Our objective is to go beyond just student placements. We strive to be enablers of your study abroad journey and are committed to making a real contribution to the success of each international student from their very first step. There is nothing we enjoy more than finally welcoming you to your new life in a new country.

We are proud of our consistent student placement record in top universities across the globe and invite you to be our next success story.
To get in touch with our expert team, simply leave your details below and we'll call you for a FREE consultation.

To get in touch with our expert team, simply leave your details below and we'll call you for a FREE consultation.
What our students say about us
Don't just take our word for it, check out what our satisfied students are saying about us

"I have been a client of AECC Global since 2010. From that time, they have been helping me for all visa and education related matters. I am very happy with their professional advice and friendly behaviour. So, I would like to recommend all to visit them for your migration pathway."
"I was looking for someone to help me with my visa situation and luckily a friend recommended me to AECC and its one recommendation I can't thank enough. AECC Global assisted me from getting a letter of offer for my education, acquiring a student insurance coverage for my stay, and finally arranging my visa."

"AECC Global Indonesia has definitely been helping a lot with my children's application process. The counselor, Ms Yenny is very friendly and helpful in aiding my kids throughout all the necessary steps for their journey to study in Australia. I really recommended other people to get support from AECC Global Indonesia since it is more effective than doing everything on your own."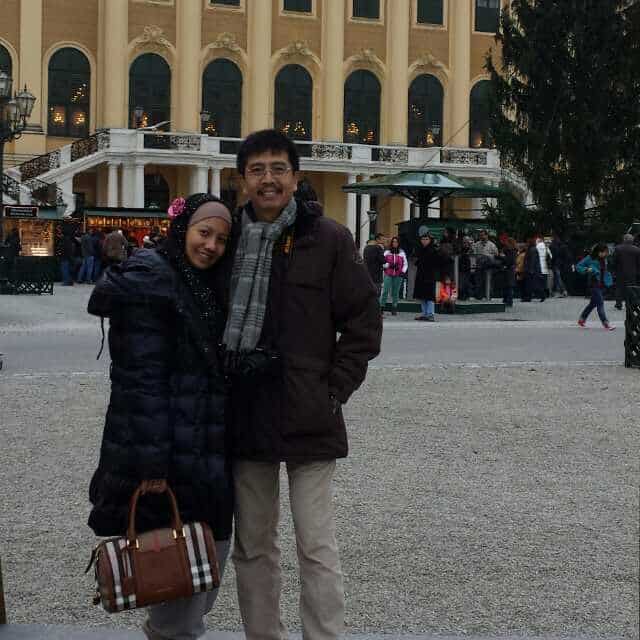 "AECC Global provided great assistance on my student visa application in Melbourne, Australia. They made sure that I was on the right track as I extended my visa and kept me updated on the application process. Additionally, the team has been very approachable and always there to answer all my queries."