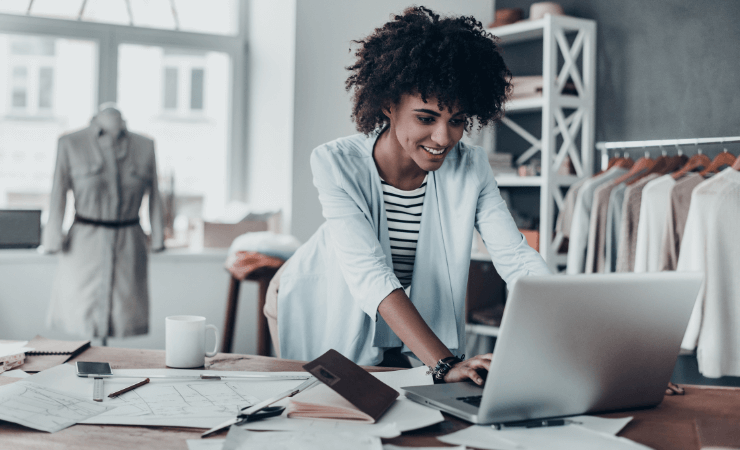 "Fashion is not something that exists in dresses only. Fashion is in the sky, in the street, fashion has to do with ideas, the way we live, what is happening", said Coco Chanel, a true fashion icon in every sense. Understanding fashion in the digital world requires expertise in related fields like design, aesthetics, fabric studies, draping, style trends, etc., to have a holistic view of the different fashion styles worldwide and how culture and fashion are interrelated.
A design enthusiast to an amateur, fashion intrigues everyone because it encompasses various things ranging from the way we dress and design our living spaces to the way we cook - as it is our creative spirit and intellectual element at play. If studying fashion technology is your academic endgame, then discover the following universities for a rewarding career in everything fashion!
Five Best Universities for Fashion Technology
Universities worldwide have formulated multiple courses in fashion design and technology to enable international students to understand and explore the multiple facets of fashion and how fundamental an element fashion is in the global lifestyle.
Let's take a look at the 5 best universities for fashion technology:
1. University of Huddersfield
One of the best universities in the UK for fashion technology and design, this university provides tailored courses for aspiring fashion designers to understand the complexities involved in digital designing using advanced technologies.
Why choose the University of Huddersfield?
The university encourages international students to take part in major national and international fashion design competitions to display their design skills and compete with some of the best designers globally.
Also, you can take part in major graduate fashion events and be a part of the global fashion community.
But it's not just about fashion, at Huddersfield you'll also learn about the challenges involved in fashion, such as the effects of fast fashion, the influence of gender in clothing, the environmental impact of resource utilisation, etc., to enable you to think critically and make sensible decisions.

2. Curtin University
Curtin University, Australia, is one of the top 200 universities according to the QS World Rankings 2023. One of the best universities in Australia, Curtin offers lucrative courses in fashion technology and design to enable students to achieve academic objectives and pursue a rewarding career in fashion.
Why enrol in Curtin for fashion technology?
You'll have expert knowledge of fashion designing - from fabric manipulation and construction, to design and pattern-making, to styling and fashion illustration, with the sole purpose of understanding and applying the knowledge from multiple related fields of fashion.
Curtin enables you to gain technical exposure and industry-relevant skills, and brainstorm innovative design approaches to make you ready for rewarding career opportunities in the industry.
3. Queensland University of Technology (QUT)
Australia has some of the best universities in the world for fashion technology and design, which includes QUT. Known for its advanced technologies and research facilities, this university provides unmissable opportunities for international students to understand and explore the world of fashion.
Here's more about QUT:
One of the longest-running fashion degrees in Queensland, a Bachelor of Design degree in fashion encourages students to understand and influence the global fashion culture with innovative ideas and sustainable practices.
Improve technical expertise with globally-relevant skill sets such as digital designing, sustainable fashion, communication and collaboration.
Fashion Technology in QUT paves the way for multiple career paths such as fashion marketer, fashion finance, fashion business analyst, design forecaster and fashion entrepreneur.
4. Navitas University
Partnering with more than 30 universities worldwide, including Australia, New Zealand, the USA, Canada, the UK, The Netherlands, the UAE, Singapore and Sri Lanka, Navitas is one of the pioneers in university pathway programmes.
Here's more on why Navitas is ideal to pursue a degree in fashion technology:
The partner universities and educational institutions have excellent links with international brands such as Burberry, John Lewis, Adidas, and Karen Millen.
With creative practice, interactive learning and communication skills, studying at Navitas University enables students to gain international exposure and the practical studio designing experience required to make their name in the fashion world.
Post completing the pathway programme, you can directly enrol in the second year of the undergraduate or postgraduate programme.
5. Teesside University
Ranked 17 out of 73 institutions for Design & Crafts in the Guardian University Guide 2021, Teesside University is the first university in Europe to offer Adobe Creative Campus which facilitates 3D garment simulation and immersive design training to help students learn and adapt to advanced technologies in fashion design.
Here's more about Teesside University:
Explore the multiple aspects of the design process, including design development, cutting, draping and tailoring skills, commercial manufacturing, textile design, computer-aided design, and styling for professional fashion photoshoots.
As important as passion and knowledge are, so are communication and business skills to help establish your talents in the global fashion setting.
At Teesside, you get to work on live briefs on practical projects and network with fashion professionals, preparing yourself for a range of professional careers available in the fashion industry.
Cost of Studying Fashion Technology
A lucrative career choice and an ever-evolving field of art, fashion is ubiquitous. But studying fashion isn't as expensive as you may think.
Here's a list of the approximate cost involved to study an undergraduate course in fashion technology.
| | | |
| --- | --- | --- |
| University | Course | Cost |
| University of Huddersfield | Fashion Design with Digital Technology BA(Hons) | £9,000 - £10,000 |
| Curtin University | Bachelor of Fashion Design | $ 21,600 |
| Queensland University of Technology (QUT) | Bachelor of Design (Fashion) | $8,500 - $10,000 |
| Navitas University | Pathway Programme in Fashion | £13,500 |
| Teesside University | BA (Hons) Business with Fashion | £11,825 |
To know more about the different universities to study fashion technology, contact our study abroad educational experts now.