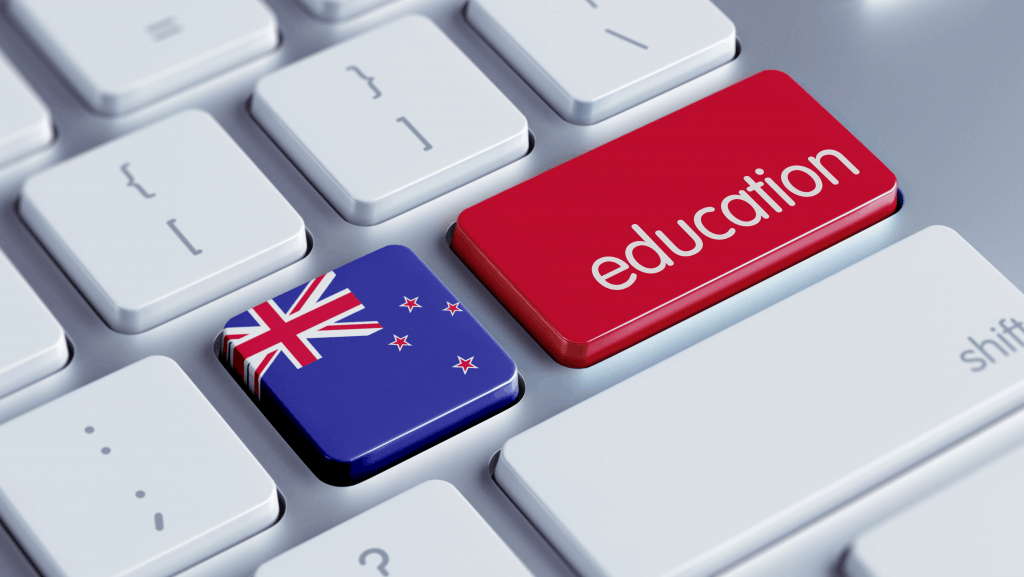 Imagine living and studying abroad in a country with the most diverse landscape nature has to offer. Surfing along golden beaches or trekking on snow-capped mountains could become a regular activity. Sounds exciting, doesn't it?
Which place is this, You might ask. Well, It's New Zealand!
With varied landscapes, friendly people and rich wildlife, New Zealand is turning out to be one of the most sought after destinations for education and livelihood.
New Zealanders are brought up to be independent individuals right from the start and this reflects heavily on their approach towards education. With an emphasis on hands-on experience and critical thinking, students have opportunities to explore multiple facets of their own capabilities using the resources provided.
Key Facts about New Zealand:
New Zealand ranks second on the Global Peace Index 2019.
The number of international students studying in New Zealand is rising every year.
According to the Ministry of Education, international students at every University make about 18%.
Students are allowed to work up to 20 hours per week during the course term time with a student visa.
We have specially curated a list of best universities with its ranking. Read along!
1.The University of Auckland –
The University of Auckland is the largest and also the highest-ranked university in New Zealand. It is located in the country's largest city, Auckland. It was established in 1883.
The University offers more than 140 innovative programs at the Undergraduate level. precisely, they are the world leaders in fields like cancer drug development, and computational physiology.
QS World University Rankings – 83 in 2019/20
The Popular Courses include,
Creative Arts
Social Work
Law
Medical and Health Sciences
2. University of Otago –
Founded in 1869, Otago is New Zealand's first university which is well known for its vibrant student life. 95% of the Otago graduate students go straight into work.
The University is spread across four locations with a diverse student population with about 20000 students overall.
QS World University Rankings – 176 in 2019/20
Otago offers undergraduate and postgraduate programs like,
Health Sciences
Humanities
Business Management
3. Victoria University of Wellington:
The Victoria University of Wellington is well known for its programs in the streams of law, humanities, and some scientific disciplines. It is a top-ranked university with extensive and high-quality research opportunities.
Wellington stands first among the safest cities in New Zealand and #18 in the world. Isn't that remarkable?
Being New Zealand's capital, Wellington is a city that is safe, friendly, and has a strong global outlook.
QS World University Rankings – 215 in 2019/20
The prominent courses are,
Business Administration
Computer Science
Engineering
Tourism Management
Biomedical Science
4.University of Canterbury:
The University of Canterbury is New Zealand's second oldest University, founded in 1873. The Canterbury graduates are accepted into prestigious university programs and secure research positions around the world.
An interesting fact, The University of Canterbury (UC) is the first and remains the only New Zealand University to be led by women. UC actively nurtures innovators and entrepreneurs. As a UC student, you will test your knowledge through practical application in state-of-the-art labs.
QS World University Rankings – 227 in 2019/20
The renowned course include,
Financial Management
Forestry
Sociology
Software Engineering
Digital Humanities
5.University of Waikato :
The University of Waikato, also known as Waikato University is a comprehensive university in Hamilton and also runs a campus in Tauranga, New Zealand. The University was established in 1964.
The fun part is, there is a special team to organize a range of adventurous trips for International students. This helps students to make new friends and engage more with the community. As a student, you will experience world-class education with distinctive course options.
QS World University Rankings – 266 in 2019/20
Some of the popular courses include,
Cyber Security
Psychology
Computing and Mathematical Sciences
Environmental Planning
Communication Studies
6.Massey University :
Massey University is based in Palmerstone North, New Zealand, with significant campuses in Albany and Wellington. It has approximately 30,883 students making it New Zealand's second-largest University. More than 3,000 international students from over 100 countries study at Massey's.
There is an exclusive application specially designed for Massey students. It is called the Massey Uni app which helps in knowing essential info while you are on the move.
QS World University Rankings – 287 in 2019/20
The University offers various courses like,
Veterinary Science
Nutritional Studies
Agricultural Studies
Food Technology
Aviation Studies
7.Lincoln University :
Founded in 1878, Lincoln University is the oldest agricultural teaching institution in New Zealand. It owns 10 south-island farms which reflects its dedication to addressing real-world problems like Agricultural management.
The productivity of the university is at its peak in recent times. Despite being a small university, Lincoln holds a huge reputation.
QS World University Rankings – 356 in 2019/20
The structured courses in Lincoln are,
Bachelor of Landscape Architecture
Economics
Supply Chain Management
Water Management
Master of International Rural Development
8.Auckland University of Technology:
Auckland University of Technology (AUT) was established on 1 January 2000. It is the second-largest university in New Zealand. AUT, though being the latest addition to the academic landscape, has already covered a large ground with more than 29000 students, including 4194 international students from about 94 countries.
AUT has more than 60 research centers delivering leading research in various fields, like space research to artificial intelligence and robotics, and ecology to physical activity and nutrition.
QS World University Rankings – 442 in 2019/20
Some of the majors include,
Visual Arts
Criminology and Criminal Studies
Human Resource Management
Fashion Design
Public Relations
Find your fit among the top listed best universities to study in New Zealand, walk your way through an enriching career, and start a whole new chapter of your life.Still, wondering which university best fits you? Get in touch with our experts. We'll guide you the AECC way!