University of Western Australia merupakan salah satu dari the Group of 8 (8 universitas bergengsi terbaik di Australia). Menempati peringkat ke 91 di top 100 universitas di dunia, jelas terbukti kualitas akademik yang akan kamu terima.
Universitas unggulan ini pun telah meluncurkan inovasi ruang acara untuk membantu menumbuhkan perusahaan kecil yang sedang berkembang di Australia Barat.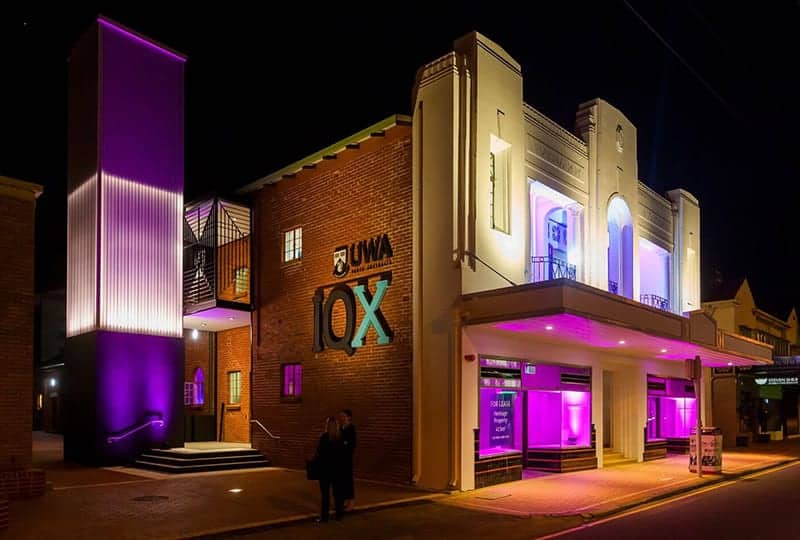 Co working space yang disebut "UWA IQX" ini bertujuan untuk memfasilitasi koneksi dan kolaborasi antara peneliti, mahasiswa dan industri. Dengan ada nya co-working space ini, kamu bisa dengan lebih mudah mendapatkan koneksi koneksi penting untuk tujuan karir masa depan mu. Kamu bisa berbagi ide dan berdiskusi dengan berbagai macam orang dari latar belakang yang berbeda beda, membuat penukaran ide lebih bermakna.
Pilihan jurusan yang ditawarkan Universitas ini pun sangat menarik, mulai dari business, design, social sciences, computer science, engineering, physics, education, humanities dan masih banyak lagi.
Jika jarak dan lokasi menjadi salah satu alasan kamu berpikir dua kali untuk kuliah ke negara asing, University of Western Australia adalah universitas yang tepat untukmu. Bertempat di Perth, perbedaan waktu dengan Jakarta hanya 1 jam saja dengan jarak tempuh yang tidak melebihi 4 jam.
Perth memiliki iklim yang hangat, cerah, dan gaya hidup outdoor yang santai. Kota ini telah terpilih sebagai salah satu dari 10 kota teratas di dunia tempat tinggalnya, menurut Ranking Liveability Unit Economist Intelligence 2017. Perth memiliki daya tarik internasional dengan keanekaragaman budaya yang kuat dan kecanggihan kota.
Bersebelahan dengan Sungai Swan, kampus University of Western Australia adalah salah satu yang paling indah di Australia dengan bangunan batu pasir ikonik yang terletak di antara taman-taman indah. Posisi kampus nya pun sangat strategis. Bertempat hanya 10 menit dari distrik perbelanjaan dan bisnis utama Perth dan dekat dengan banyak pantai kota yang menakjubkan.
Bukan hanya itu, pelajar internasional di Perth menerima diskon 40 persen yang disponsori pemerintah Australia Barat untuk semua transportasi umum. Kota ini juga menawarkan WiFi gratis, dan bus gratis yang disebut CATS beroperasi di sekitar kawasan pusat bisnis.