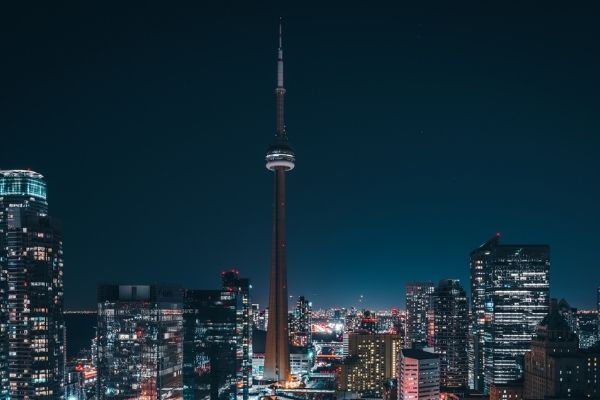 Student Visa for Canada from Indonesia
Let us guide you through your student visa process for your
international education
Welcoming over 6,42,000 international students every year, Canada ranks 3rd globally in attracting international students after the USA and Australia. Here are a few basic student visa requirement in Canada that you need to secure a Canada student visa from Indonesia.
Requirements For Canada Student Visa:
Letter of acceptance from the institution or university
Financial, English proficiency and Health requirements.

Types Of Canada Student Visa
Student visa for Canada is valid for 3 – 4 years, depending upon your course time, with an additional 3-month student visa Canada extension. The other 90 days lets you prepare to leave Canada or apply for an extended stay. 
With your student visa for Canada, you can leave Canada during your studies if you wish to go back home. However, you may need to show proof that you're enrolled in your school when you return to Canada.
Canadian Student Visa Requirements - Document Checklist
What are the documents required for Canada student visa?
Duly filled student permit application form.
Letter of acceptance from the university/institution. 
Two recent passport-size photographs.
Proof of monetary funds. You will need to provide financial evidence of at least 10,000, and for studying in Quebec, you need to provide evidence of 11,000 CAD per year.
Photocopies of passport pages.
Statement of purpose.
English language test scores. 
 IME – Immigration Medical Examination

Visa Application Procedure & Cost for Canadian Student Visa
After arranging all your documents, you will have to apply for your student visa application online using the CIC official website. You can apply for a student visa for Canada three months before your intended date of travel to Canada. The date when your application fee is paid is your application date. Concerning your application's status, if your visa application is successful, you will be updated through emails.


| | |
| --- | --- |
| Canada Visa/Permit Type | Fee in CAD |
| Study permit | 150 |
| Work permit | 155 |
| Visitor visa – single entry or multiple entry | 100 |
| Visitor visa – maximum fee for family | 500 |

A Canadian study permit costs 150 CAD & the Canadian Visa Application can be processed through both offline and online methods. For the online mode, the student visa processing fee can be paid through credit card. As for the offline mode, the payment can be made through a demand draft. After submitting your visa application, you will have to pay an additional biometric fee of 85 CAD.
Student Visa Requirement - English Language Proficiency Score
Student visa requirements - English Test Score
Diploma
Bachelors
Masters
Australia student visa requirements
5.0 overall 5.5
6.0 each & overall 6.0 (depends upon the course some of the health course each band 7.0 overall 7.0
6.0 each & overall 6.5
Canada student visa requirements
5.5 overall 6.0
6.0 each & overall 6.0
each band 6.0 & overall 6.5
New Zealand student visa requirements
each band 5.0 overall 5.5
6.0 each band and overall 6.0
each band 6.0 & overall 6.5
UK student visa requirements
5.0 & overall 5.5
6.0 each band and overall 6.0
each band 6.0 & overall 6.5
USA student visa requirements
-
6.0 each band & overall 6.0
each bands 6.0 & overall 6.5
To get in touch with our expert team, simply leave your details below and we'll call you for a FREE consultation.

To get in touch with our expert team, simply leave your details below and we'll call you for a FREE consultation.
What our students say about us
Don't just take our word for it, check out what our satisfied students are saying about us

"I have been a client of AECC Global since 2010. From that time, they have been helping me for all visa and education related matters. I am very happy with their professional advice and friendly behaviour. So, I would like to recommend all to visit them for your migration pathway."
"I was looking for someone to help me with my visa situation and luckily a friend recommended me to AECC and its one recommendation I can't thank enough. AECC Global assisted me from getting a letter of offer for my education, acquiring a student insurance coverage for my stay, and finally arranging my visa."

"AECC Global Indonesia has definitely been helping a lot with my children's application process. The counselor, Ms Yenny is very friendly and helpful in aiding my kids throughout all the necessary steps for their journey to study in Australia. I really recommended other people to get support from AECC Global Indonesia since it is more effective than doing everything on your own."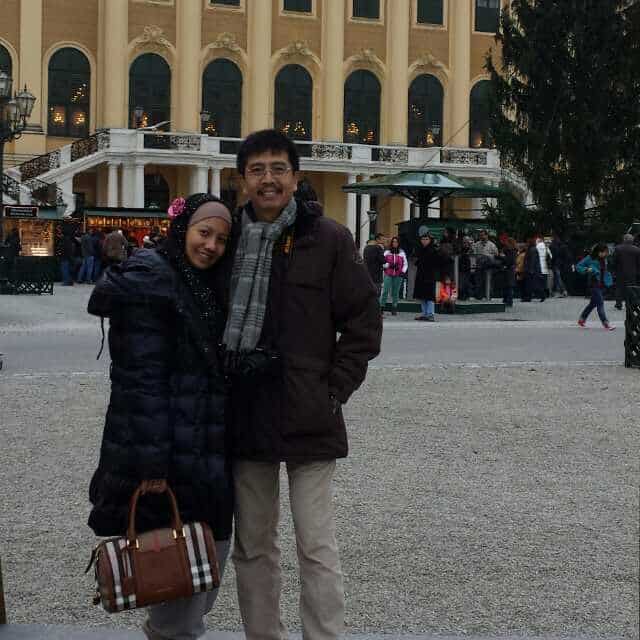 "AECC Global provided great assistance on my student visa application in Melbourne, Australia. They made sure that I was on the right track as I extended my visa and kept me updated on the application process. Additionally, the team has been very approachable and always there to answer all my queries."