Mengapa Kuliah di Australia?
Australia adalah negara yang modern dan demokratis dengan fasilitas kesehatan yang baik, institusi pendidikan yang berkualitas dan geografi yang unik, berbeda dari tempat lainnya di dunia.
Merupakan tempat yang aman dengan standar kehidupan yang tinggi dan negara yang indah untuk belajar dan untuk dijelajahi. Datang dan lihat sendiri mengapa Australia adalah negara popular ke tiga di dunia sebagai tujuan pelajar internasional.
Sistim Pendidikan di Australia
Kuliah di Australia adalah pilihan yang bagus, alasannya:
Universitas di Australia dinilai sebagai yang terbaik di dunia. 8 universitas di Australia termasuk dalam 100 Universitas terbaik di dunia.
Sistim belajar di universitas universitas Australia dinilai lebih baik dari pada di Jerman maupun di New Zealand (urutan ke 9 di dunia)
Sebagian besar universitasnya terletak di ibu kota negara bagian yang berperingkat sebagai kota yang layak huni ke 30 untuk pelajar.
Lebih dari $200,000,000 dihabiskan setiap tahunnya oleh pemerintah,untuk menyediakan beasiswa bagi pelajar internasional.
Pelajar internasional sangat diterima dan sebagian besar pelajar internasional memilih Australia sebagai negara tujuan belajar mereka.
Dengan sistim pendidikan yang baik di Australia, Anda dapat hidup, belajar dan mengalami budaya lain dengan banyak atraksi dan infrastruktur transport yang berbeda.


Biaya untuk Kuliah di Australia
Walaupun tidak murah, Kuliah di Australia tidak semahal kuliah di negara barat lainnya. Sebagai pelajar internasional, Anda harus membayar biaya kuliah anda di muka setiap periode kuliah / semester.
Di bawah ini adalah beberapa contoh harga program dalam dolar Australia :
Sekolah – mencapai A$ 30,000 per tahun
Belajar Bahasa Inggris – sekitar A$380 per minggu tergantung dari berapa lama kurususnya.
Vocational Education and Training (Certificates I to IV, Diploma and Advanced Diploma) – A$4,000 to A$22,000
Program S1 / Program Sarjana – A$15,000 sampai A$33,000*
Program S2 / Program Master – A$20,000 sampai A$37,000*
Program Doktor – A$14,000 to A$37,000*
*Catatan: tidak termasuk program dengan nilai yang tinggi seperti kedokteran hewan atau kedokteran.
Persiapan Kuliah di Australia – Panduan langkah demi langkah dari proses pendaftaran hingga proses pembuatan visa
Australia mempunyai sistim visa yang cukup ketat, namun kami dapat memandu Anda melalui proses tersebut, yang mana memberikan kadar kesuksesan yang sangat tinggi

Beginilah caranya:
Daftarkan diri Anda melalui AECC Global dan bicarakan dengan Konselor Pendidikan kami
Daftarkan ke institusi pendidikan dengan bantuan kami (Kami memiliki hubungan kerja yang baik dengan masing masing institusi)
Lakukan tes IELTS
Terimalah Letter of Offer / Surat penerimaan dari institusi terkait
Lengkapi dokumen visa pelajar Anda
Bayar biaya pendidikan anda agar mendapatkan CoE
Ajukan visa pelajar dan lakukan cek up kesehatan
Anda tinggal menerima visa pelajar Anda pada waktunya.

5 alasan bagus mengapa harus Kuliah di Australia
Banyak alasan kenapa pelajar memilih Australia sebagai negara tujuan untuk belajar, dibawah ini adalah 5 alasan utama:
Orang orangnya bersahabat
Lokasinya aman dan politiknya stabil
Banyak pekerjaan part time tersedia, pilihan akomodasi, perawatan kesehatan dan transport
Pemandangan yang indah dengan banyak kesempatan untuk menjelajahi daerah sekitarnya
Biaya hidup yang terjangkau
Hubungi tim kami sekarang juga
Untuk menghubungi tim ahli kami, cukup tinggalkan detail Anda di bawah ini dan kami akan menghubungi Anda untuk konsultasi GRATIS.

Hubungi tim kami sekarang juga
Untuk menghubungi tim ahli kami, cukup tinggalkan detail Anda di bawah ini dan kami akan menghubungi Anda untuk konsultasi GRATIS.
Apa kata pelajar tentang kami
Jangan hanya percaya kepada kami, tapi dengar langsung dari pelajar yang sudah kami bantu

"I have been a client of AECC Global since 2010. From that time, they have been helping me for all visa and education related matters. I am very happy with their professional advice and friendly behaviour. So, I would like to recommend all to visit them for your migration pathway."
"I was looking for someone to help me with my visa situation and luckily a friend recommended me to AECC and its one recommendation I can't thank enough. AECC Global assisted me from getting a letter of offer for my education, acquiring a student insurance coverage for my stay, and finally arranging my visa."

"AECC Global Indonesia has definitely been helping a lot with my children's application process. The counselor, Ms Yenny is very friendly and helpful in aiding my kids throughout all the necessary steps for their journey to study in Australia. I really recommended other people to get support from AECC Global Indonesia since it is more effective than doing everything on your own."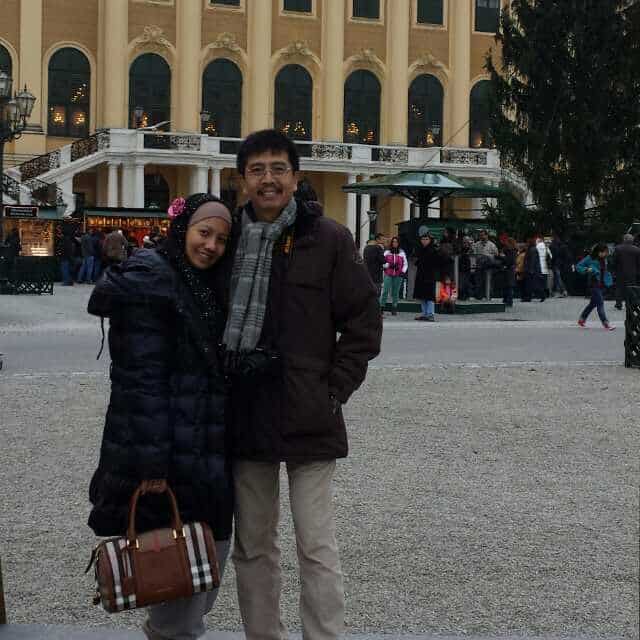 "AECC Global provided great assistance on my student visa application in Melbourne, Australia. They made sure that I was on the right track as I extended my visa and kept me updated on the application process. Additionally, the team has been very approachable and always there to answer all my queries."