Canada is one of the Top 10 places to live in the world
Institutions in Canada
Benefit from the world-class education in Canada which has more than 2,60,000 international students. 5 Canadian Universities feature in world's top 100 universities.


Canada ranks as one of the best places to live around the globe
With quality infrastructure, relatively less crime rates, high life expectancy and lower costs of living than other big developed nations, their commitment to culture, diversity and innovation has created a fantastic place to live.
Explore incredible mountains, get close to wildlife and experience a real Canadian winter
Canada's multicultural and bilingual society is friendly and welcomes all nationalities
Living costs in Canada is approximately C$10,000 – C$12,000 per annum which is lower than US, UK and Australia.
Outstanding universities having global recognition will lead to a highly-regarded qualification
Choose from elite institutions, technical and trade schools and colleges
You've got lots of options when it comes to choosing your course and institution in Canada. Universities in Canada have developed some of the world's best programs when it comes to technology and innovation.
Top reasons to study in Canada:
It's a high-tech country with lots of focus on world-leading research and development
Enjoy a safe, welcoming environment and a high standard of living
Two main languages are spoken, English and French, giving you an opportunity to develop your language skills
Natural wonders abound – from incredible arboreal forests, to mountain ranges, rivers and lakes
It's one of the best places in the world to live, with great healthcare, job opportunities and a stable government

Find out where you can study in Canada
We represent some of the Canada's best universities. You can choose from a range of locations and specialty areas.

Our partner institutions in Canada

(Please note that some institutions may not be represented in your region or may offer select programs only. Please connect with our regional counselors for more information.)

University of Toronto –
International Programs, New College

Acadia University

Brock University

Cape Breton University

Capilano University

Crandall University

Fairleigh Dickinson University Canada

GUS - University Canada West

King's University College at Western University
University of Guelph

King's University College at Western University

Kwantlen Polytechnic University

Lakehead University

Mount Allison University

Mount Saint Vincent University

Nipissing University

Royal Roads University

Thompson Rivers University
University of Northern British Columbia

University of Lethbridge

University of Regina

University of the Fraser Valley

University of Windsor

Vancouver Island University

York University

Yorkville University

Western University

EduCo University of Prince Edward Island
Colleges
We represent some of the Canada's best colleges. You can choose from a range of locations and specialty areas
Algonquin College

Ascent College of Technology

Bow Valley College

Cambria College

Cambrian College

Canadian College

Canadian College for Higher Studies

Canadian College of English Language

Canadore College of Applied Arts and Technology

CDE College

Centennial College of Applied Arts and Technology

Cestar College of Business, Health and Technology

Coast Mountain College

College National of Science & Technology

College of New Caledonia

College St-Michel

Columbia College

Conestoga College of Applied Arts And Technology

Confederation College of Applied Arts and Technology

Douglas College

Durham College

EduCo Acsenda School of Management

Vancouver Film School
EduCo Arbutus College

Fanshawe College of Applied Arts and Technology

Fleming College

Georgian College

Great Lakes College of Toronto

Great Plains College

GUS - Canadian College of Technology and Business

GUS - Niagara Toronto School of Management

GUS - Toronto School of Management

GUS - Trebas Institute Quebec

HCN Academy of Learning Career College, Scarborough

HCN Aviron Technical Institute

HCN Cegep de la Gaspesie et des Iles

HCN Cegep Marie-Victorin

HCN Matrix College

Herzing College

Humber Institute of Technology & Advanced Learning

Lakeland College

Lambton College

Langara College

LCI LaSalle College

M College

Mohawk College
Vancouver Community College

Navitas Fraser International College

Navitas International College of Manitoba at University of Manitoba

Navitas Ryerson University International College

Navitas Wilfrid Laurier International College

Niagara College

North Island College

Northern Lights College

Okanagan College

Parkland College

Red Deer College

Red River College

Saskatchewan Polytechnic

Sault College

Selkirk College

Seneca College

Southern Alberta Institute of Technology

Sprott Shaw College

St Lawrence College

Toronto Film School

Toronto International Business College (formerly Evergreen College)

Universal College (College Universel)

Vancouver Premier College
Hubungi tim kami sekarang juga
Untuk menghubungi tim ahli kami, cukup tinggalkan detail Anda di bawah ini dan kami akan menghubungi Anda untuk konsultasi GRATIS.

Hubungi tim kami sekarang juga
Untuk menghubungi tim ahli kami, cukup tinggalkan detail Anda di bawah ini dan kami akan menghubungi Anda untuk konsultasi GRATIS.
Apa kata pelajar tentang kami
Jangan hanya percaya kepada kami, tapi dengar langsung dari pelajar yang sudah kami bantu

"I have been a client of AECC Global since 2010. From that time, they have been helping me for all visa and education related matters. I am very happy with their professional advice and friendly behaviour. So, I would like to recommend all to visit them for your migration pathway."
"I was looking for someone to help me with my visa situation and luckily a friend recommended me to AECC and its one recommendation I can't thank enough. AECC Global assisted me from getting a letter of offer for my education, acquiring a student insurance coverage for my stay, and finally arranging my visa."

"AECC Global Indonesia has definitely been helping a lot with my children's application process. The counselor, Ms Yenny is very friendly and helpful in aiding my kids throughout all the necessary steps for their journey to study in Australia. I really recommended other people to get support from AECC Global Indonesia since it is more effective than doing everything on your own."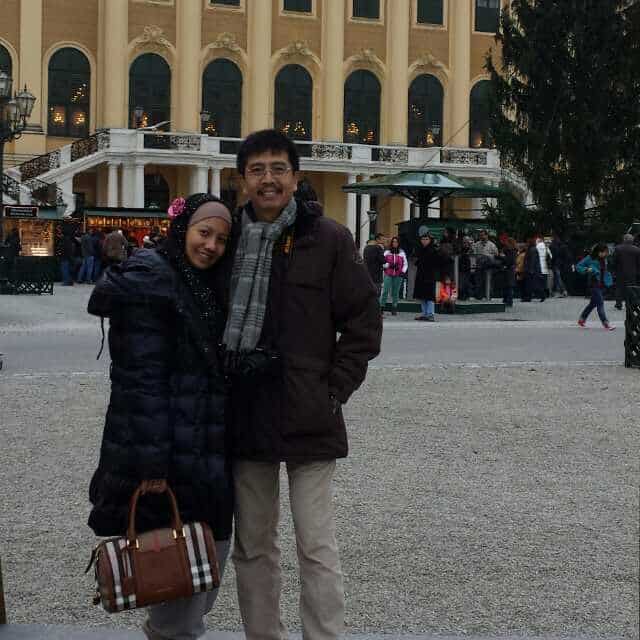 "AECC Global provided great assistance on my student visa application in Melbourne, Australia. They made sure that I was on the right track as I extended my visa and kept me updated on the application process. Additionally, the team has been very approachable and always there to answer all my queries."