Study in Canada - The Adventure Capital of the World
Canada is an amazing country filled with wild experiences and scenery (as well as one of the best school systems in the world)
Canada has consistently been ranked as the world's safest and most welcoming country which pulls international students to study in Canada. It is a growing hub for international students, with an educational system based on cross-disciplinary studies and great facilities bringing more interest towards students to study in Canada. 


Canada has also evolved into a global melting pot of various cultures and ethnicities, making it simple for international students to blend in and feel at home.


For many years, international students have preferred to work while studying in Canada in order to gain experience in a multicultural setting. Canada's educational system is among the best and most prestigious in the world. International students also have unique opportunities to gain practical experience in Canadian businesses, which improves their future employment prospects. As more students express an interest in studying in Canada, the country now provides international students with the opportunity to work while studying in Canada under set rules and guidelines. 


Due to its high GDP spending on education, student outcomes are of the highest standards. Canadian universities are seen to provide the best education for the world's future leaders. Canadian degrees, diplomas, and certificates are well regarded across the world.


With the focus on technology, research, and innovation, you'll be engaged with individuals living in a forward-thinking society while learning from some of the brightest minds in the top universities in Canada.


The Education system to study in Canada
Canada has an educational system that rivals some of the best in the world and is taught in both English and French (the two most common languages spoken globally).
Due to its high GDP spending on education (ranked 2nd amongst the G-8 countries), student outcomes are of the highest standards. This also carries over to its universities, with Canadian degrees, diplomas and certificates being well regarded across the world.
Students study in Canada with a focus on technology, research, and innovation, you'll be immersed in a forward-thinking society while learning from some of the brightest minds.


Total Cost of Studying in Canada
Studying in Canada is very affordable.
Usually, undergraduate fees for international students are around CA$25,000 per year*, depending on what course of study you've chosen and which university.
Studying more expensive courses such as engineering and medicine can cost on average CA$28,000 per year as an undergraduate.
Total Cost to Study in Canada From Indonesia

S.no.
Study expenses in Canada for international students
Average annual fee
1
Undergraduate courses
C$12,000 to 25,000 Per year
2
Postgraduate courses
C$18,000 to $27,000 Per year
3
Ph.D. courses
C$7,000 to $18,000 Per year
4
Master of Business Administration Courses
C$32,000 to $45,000 Per year average
S.no.
Total Cost to Study in Canada from Indonesia -Accommodation
Expenses (approx)
1
On-campus
C$8,000 - 10,000
2
Shared apartment
C$400 - 700
3
Homestay
C$750 - 950
4
Cost of your student permit and visa
C$150 (approx)
S.no.
Living expenses in Canada for international students
Expenses (approx)
1
Telephone
C$20 per month (approx)
2
Books
C$250 - 350 (approx)
3
Personal Expenses
C$ 300 - 500 (approx)
4
Health insurance
$600 and $900 per year (approx)
Post-study work opportunities in Canada
International graduates can gain a Post study Work Permit in Canada for up to 3 years after graduating from a designated Canadian education institution (Colleges, Trade or Technical School, or University).
This is a great way to be able to extend your time after your study in Canada and experience everything the lifestyle there has to offer.
To be eligible, you must:
Have continuously studied full-time for the eight (8) months preceding the completion of your course
Apply for a work permit within 90 days of receiving written confirmation that you've successful completed your course and that you're eligible to obtain your degree, diploma or certificate
Have a valid study abroad permit when applying for your work permit
University and trades qualified staff are in high demand across health care, sciences, engineering, business and resources, so there's every opportunity to gain work after you've graduated.

Best places to Study in Canada
The research conducted by CBIE (Canadian Bureau for International Education) shows that 60% of international students wish to stay back in Canada even after their graduation. The reason behind such popularity is that the education system in Canada is globally renowned and without a doubt, Canada is increasingly becoming more popular as a study destination recently. The country boasts some of the best universities attracting students who aspire to receive a quality education.
Also, the statement "Canadians are very friendly" is not a fallacy. Take into consideration the fact that Canada has been consistently ranked in the Top 10 Countries to live in since 1994. 
Known for their multiculturalism and friendly environment, there is a lot one can do apart from studying in Canada. You can enjoy the scenic beauty of the rich forests, crystal clear lakes, quaint snowy areas, and even ski slopes! 
The top student cities to study in Canada that are home to the highest-ranking universities for international students are:
Montreal

Toronto

Vancouver

Quebec City

Edmonton
A student visa to Canada is your gate pass to study at some of the top universities in the country. The application fee for a student visa Canada is roughly
150CAD
, and the Canadian student visa process might take up to
130 to 180 days 
for Indonesians. The requirements for obtaining a study abroad Canada permit and a Canada student visa are listed below.
Enroll in one of the Universities or educational institutions in Canada
Letter of Acceptance from the university.
No criminal report on you.
Health check report to show your physical health
A valid passport or travel document must be presented.
Documents your ability to cover your cost of living and tuition fees. in Canada.
Top Courses to Study in Canada
The quality of education in Canada is internationally recognised and most favoured by students worldwide. With 28 of Canada's Universities ranked among the top universities according to QS Rankings 2022, it's, without doubt, a fantastic destination for international students. 
Moreover, Canada's efforts in research and development are prolific and consistent, in turn allowing itself to be recognised as a global leader. Studying in Canada is an opportunity that provides you with a multitude of opportunities. One of them is the variety of courses to choose from. 
Listed below are some of the popular ones:
Preparing for study: a step-by-step guide
to apply for a Canada Student Visa
Register With AECC Global And Talk With An Education Counsellor
Apply To Institutions With Our Help (We Have Great Working Relationships With Many Canadian Universities)
Sit An IELTS Or Any Applicable Examinations
Receive Institution Offer Letter
Pay Tuition Fee
Prepare & Lodge Visa Documents
Collect Visa Grant Letter
Pre-Departure Services At AECC Global
5 Great Reasons to Study in Canada from Indonesia
It's a high-tech country with lots of focus on world-leading research and development
They enjoy a safe, welcoming environment and a high standard of living
Two main languages are spoken, English and French, giving you an opportunity to develop your language skills
Natural wonders abound – from incredible arboreal forests, to mountain ranges, rivers and lakes
It's one of the best places in the world to live, with great healthcare, job opportunities, top universities in the world and a stable government
To get in touch with our expert team, simply leave your details below and we'll call you for a FREE consultation.

To get in touch with our expert team, simply leave your details below and we'll call you for a FREE consultation.
What our students say about us
Don't just take our word for it, check out what our satisfied students are saying about us

"I have been a client of AECC Global since 2010. From that time, they have been helping me for all visa and education related matters. I am very happy with their professional advice and friendly behaviour. So, I would like to recommend all to visit them for your migration pathway."
"I was looking for someone to help me with my visa situation and luckily a friend recommended me to AECC and its one recommendation I can't thank enough. AECC Global assisted me from getting a letter of offer for my education, acquiring a student insurance coverage for my stay, and finally arranging my visa."

"AECC Global Indonesia has definitely been helping a lot with my children's application process. The counselor, Ms Yenny is very friendly and helpful in aiding my kids throughout all the necessary steps for their journey to study in Australia. I really recommended other people to get support from AECC Global Indonesia since it is more effective than doing everything on your own."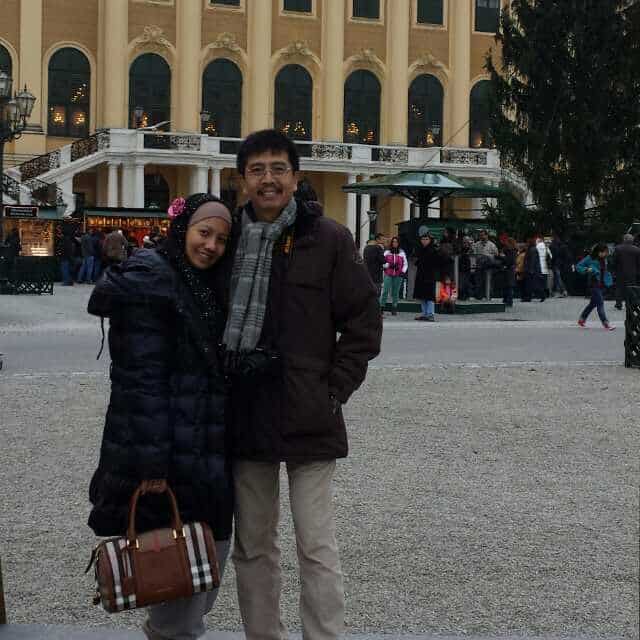 "AECC Global provided great assistance on my student visa application in Melbourne, Australia. They made sure that I was on the right track as I extended my visa and kept me updated on the application process. Additionally, the team has been very approachable and always there to answer all my queries."