Study in France
France is the fourth-most popular study destination among international students. 
Why Study in France?

France is not just a captivating country. It's beautiful from afar and can be an entirely immersive experience for someone visiting it for the first time - either as a tourist or as a student. The country is surrounded by museums, art galleries, magnificent landscapes, historical monuments and cozy cafes. Known for its optimum study-work-life balance and universal health care, France is popularly considered as an ideal country for studying, working and eventually settling down. 
Here are a few facts that you should know if you choose to study
There are almost 75 universities, around 220 engineering schools, 150 management and business schools, and hundreds of arts and architecture schools. 

More than 1200 courses are taught in English in France.

Over 3000 schools focus on specialities like healthcare, social work, fashion, sports, tourism and design, making studying in France an all-around experience.
Education System in France
The education system in France is highly organised, innovative and is crafted keeping in mind the latest industry practices. Unlike most international study destinations, France has the LMD doctorate system, i.e. the Licence, Masters and Doctorate degrees. The License is a Bachelor's degree for a typical three years, and a master's degree is for two years. An additional three years of coursework would hold you eligible for a doctorate degree. 
Studying in France reveals itself as a truly global experience. Here's what makes it an excellent choice for international students:
Higher exposure to an interactive study system.

Work experience runs hand-in-hand with the respective course. 

A student visa comes with work rights which make studying in France worthwhile.
Cost of studying in France
If you wish to study in France, you should know that the cost of education in France is much lesser than in other European countries. France has a subsidy for higher education, making it affordable for Indonesian students. The French Government bears almost two-thirds of your tuition fee. However, the registration fee varies for native students. If you come as an exchange student or as a part of a tie-up with other institutions like the Erasmus (European Community Action Scheme) or if the French government has given you a grant, then the tuition fee is generally waived off.

Scholarships in France for Indonesian students

Studying in France may seem like a costly affair, but there are many scholarship options that you can explore before you make a decision. Campus scholarships are available for Indonesian students enrolling in bachelor's, master's, and PhD courses. Public institutes and Erasmus are some organizations that offer scholarships for Indonesian students to study in France. The French foreign ministry also provides scholarships for international students, wherein the foreign ministry hands out 25% of the scholarships. The rest of it is given by the French embassies in the respective home countries. 
Student visa to study in France

If you wish to study in France, you need a valid visa to enter the country. France has a seamless process of getting a student visa. You can apply for a suitable visa according to the duration of your studies. There are two types of visas to enter France as a student.
Long-stay visa- The VLS-TS is a long-term visa that allows you to study in France for a period of four months to a year. This visa works as a resident permit and will enable you to stay for more than six months. You are also eligible for the following benefits if you apply for a VLS-TS visa:

Allows you to travel to all the 26 countries that are part of the Schengen countries 

Permits to work part-time. 

Concessions on rent and family expenses. 
Short-stay visa- The short-stay visa is for shorter study programmes like preparatory or language courses. You can stay up to a minimum of three months, and it cant be converted to a resident visa. 
Student insurances to study in France


To study in France, all international students must avail medical coverage, and it could be either private or public. However, as an Indonesian student, you would be eligible for universal health coverage if:
The student is under 28 years by the current academic year

Enrolled in a long term programme (at least more than 4 months)

Belongs to a non-EU country.
Public health coverage is limited and does not cover pre-existing conditions, chiropractors, psychiatric treatments, and prescription medicines. So, you may need to take private insurance too as it makes sure you are fully covered against any medical conditions without having to pay a lot from your pocket.
Popular courses to study in France
Hospitality and management
Sustainability and social innovation
Our Partner Institutions in France
To get in touch with our expert team, simply leave your details below and we'll call you for a FREE consultation.

To get in touch with our expert team, simply leave your details below and we'll call you for a FREE consultation.
What our students say about us
Don't just take our word for it, check out what our satisfied students are saying about us

"I have been a client of AECC Global since 2010. From that time, they have been helping me for all visa and education related matters. I am very happy with their professional advice and friendly behaviour. So, I would like to recommend all to visit them for your migration pathway."
"I was looking for someone to help me with my visa situation and luckily a friend recommended me to AECC and its one recommendation I can't thank enough. AECC Global assisted me from getting a letter of offer for my education, acquiring a student insurance coverage for my stay, and finally arranging my visa."

"AECC Global Indonesia has definitely been helping a lot with my children's application process. The counselor, Ms Yenny is very friendly and helpful in aiding my kids throughout all the necessary steps for their journey to study in Australia. I really recommended other people to get support from AECC Global Indonesia since it is more effective than doing everything on your own."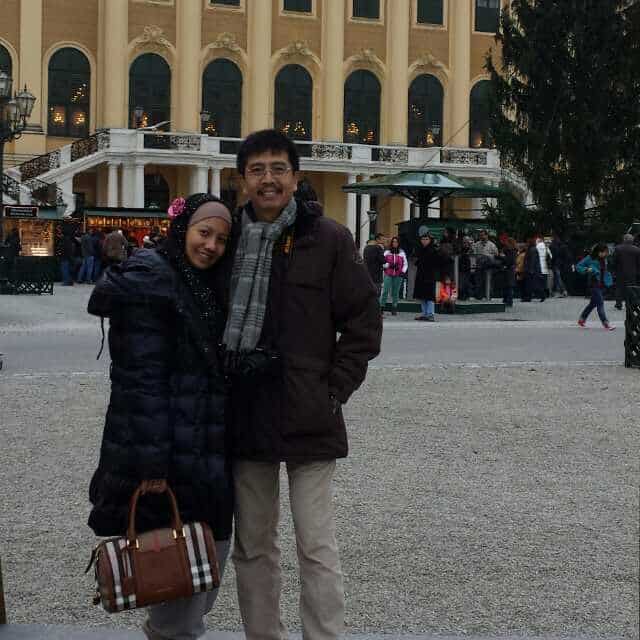 "AECC Global provided great assistance on my student visa application in Melbourne, Australia. They made sure that I was on the right track as I extended my visa and kept me updated on the application process. Additionally, the team has been very approachable and always there to answer all my queries."