UAE is a thriving study destination for international students as it offers a rich cultural heritage and a welcoming culture. Three universities in UAE are ranked in the top 500 globally by the QS World University Rankings in 2022. Over 80,000 international students study in UAE, making it one of the preferred study destinations. This country would fulfil all the aspirations and desires of international students in terms of quality education and infrastructure.
Oil exploration in UAE has made an enormous positive impact on the nation's economy, and over 60% of oil extracted in UAE is exported globally. Apart from oil and gas exploration, the tourism industry in UAE is upscaling at rapid growth, bringing in significant revenue for the country. People visiting this nation would be awe-inspired to notice some impressive architectural wonders, such as the Burj Khalifa, which is one of the top tourist attractions in UAE. This nation comprises seven emirates, and Abu Dhabi is the capital of the largest emirate. Indonesian students studying in UAE have opportunities to study a range of courses.
Education System in UAE for Indonesian Students
The colleges and universities in UAE are regulated and administered by the Ministry of Higher Education. There are two public universities and around 80 private universities in UAE. Therefore, Indonesian students in UAE highly prefer to enrol in private universities. 
UAE offers a broad range of bachelor's, master's and doctorate degrees. A significant number of colleges are branches of international universities. The government is undertaking many reforms in the education system of UAE to offer high education standards. Private universities in UAE receive very generous financial support from the Emirati rulers to attract international talents to the nation. 
Indonesian students prefer studying in this nation as most private universities in UAE are recognised globally. You can find any program of your choice in private universities in UAE as numerous courses are offered to international students. In UAE, 70% of the private universities are situated in Dubai and Abu Dhabi.


How much does it cost to study in UAE?
Universities and colleges in the UAE can set their own tuition fees.
The
cost of studying in the UAE will depend on the length of the academic program and university.
The living expenses for Indonesian students in UAE could cost anywhere between $320 to $450 monthly.
Hence, the living expenses in UAE depend on your lifestyle and the university's location.
Besides, scholarships in UAE and financial aid are offered to deserving Indonesian students.
Students can connect to our UAE student consultants to get a detailed overview of the scholarships in UAE.
Student Visa to Study in UAE
Indonesian students need a UAE student visa to begin their higher education in UAE. Before applying for the UAE student visa, you need to get the official admission letter from the university to proceed with your UAE visa application. Students can complete their entire UAE visa application process online seamlessly. The UAE student visa application will cost you up to AED 3000, and a deposit of AED 3000 is required. The UAE student visa is valid for one year and should be renewed annually. All Indonesian students can work part-time for 15 hours per week and do internships in the UAE with a valid student visa. The UAE student visa processing time takes around 2 to 5 weeks.
To apply for the UAE student visa, you must submit the following documents:
A police clearance certificate.

A medical examination report.

Payment of Thai student visa fee.

A recent passport size photograph.

Letter of acceptance from the university.

Duly filled and signed student visa application form.

Proof of funds to support your living and educational expenses in Thailand.

A passport with at least six months of validity from the completion of your stay.


Health Insurance to Study in UAE

The World Index of Healthcare Innovation ranks UAE's healthcare in the 22nd position, and the country has advanced healthcare facilities. If you are an Indonesian student looking to study in the UAE, you need health insurance. If you seek medical treatment in the distant future, it would be an ideal investment for your health. People in UAE receive quality medical care at all hospitals.
For Indonesian students in UAE, the health insurance would give them access to medical care at the private hospitals and consultation with private health specialists.
There are many levels of health insurance in the UAE, like basic and premium. Basic plans cover inpatient treatment for an emergency or any health condition, and the medium cover policy will cover outpatient treatment.
Therefore, compare your UAE health insurance provider scheme with many insurance companies and get the one which best suits your health needs for your stay in UAE.
Best Places to Study in UAE


UAE comprises a diverse environment with coastal plains, rocky desert, wetlands and mountains. The nation's unspoiled beaches and scenic highrises are the top tourist attractions in UAE, and it makes this nation a unique destination for Indonesian students to commence their studies.
The impressive blend of the latest technology and ancient customs will give you a unique living experience in this beautiful country. Indonesian students can opt to study in cities such as Abu Dhabi and Dubai, as many top universities in UAE and colleges are located here. Don't wait anymore; contact our UAE student consultants, apply for a student visa, pack your bags and begin your studies here.

Popular Cities to Study in UAE:
Dubai

Abu Dhabi

Sharjah

Ajman

Al Ain

Popular Courses to Study in UAE


Arts

Design

Medical

Economics

Architecture

Life Sciences

Computer Science

Tourism and Hospitality

Business and Management

Engineering and Technology
Our Partner Institutions in UAE
Britts Imperial University College
Heriot-Watt University Dubai
Middlesex University Dubai
Nest Academy of Management Education, Dubai
University of Birmingham Dubai
University of Wollongong Dubai
What our students say about us
Don't just take our word for it, check out what our satisfied students are saying about us

"I have been a client of AECC Global since 2010. From that time, they have been helping me for all visa and education related matters. I am very happy with their professional advice and friendly behaviour. So, I would like to recommend all to visit them for your migration pathway."
"I was looking for someone to help me with my visa situation and luckily a friend recommended me to AECC and its one recommendation I can't thank enough. AECC Global assisted me from getting a letter of offer for my education, acquiring a student insurance coverage for my stay, and finally arranging my visa."

"AECC Global Indonesia has definitely been helping a lot with my children's application process. The counselor, Ms Yenny is very friendly and helpful in aiding my kids throughout all the necessary steps for their journey to study in Australia. I really recommended other people to get support from AECC Global Indonesia since it is more effective than doing everything on your own."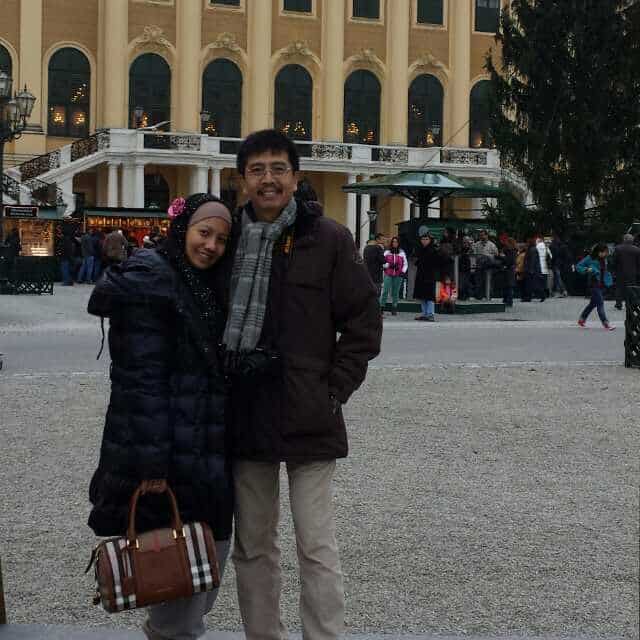 "AECC Global provided great assistance on my student visa application in Melbourne, Australia. They made sure that I was on the right track as I extended my visa and kept me updated on the application process. Additionally, the team has been very approachable and always there to answer all my queries."