Kami membantu mewujudkan impian studi anda ke luar negeri
Pengalaman kami di industri pendidikan internasional akan membantu anda dalam mencapai karir global.
Raih impian Anda bersama AECC Global
Sejak 2008, kami sudah membantu pelajar di seluruh dunia untuk mewujudkan impian mereka dalam pendidikan internasional.
Kami mewakili universitas dan institusi pendidikan unggulan di Australia, New Zealand, Canada, USA dan UK. Layanan kami meliputi konseling awal, pendaftaran ke universitas hingga berangkat belajar ke negara tujuan.
Apabila berminat belajar ke luar negeri, kami ada disini untuk mewujudkannya bagi Anda.
Apakah anda sudah belajar di luar negeri saat ini atau ingin belajar ke luar negeri, kami dapat membantu dengan :
Memilih institusi yang tepat dari ratusan mitra institusi yang memiliki kerja sama dengan kami di berbagai negara.
Membimbing Anda mendapatkan program yang tepat, demi menuju karir masa depan
Membantu proses pendaftaran program yang tepat ke institusi yang tepat sesuai pilihan Anda untuk mendapatkan Letter of Offer / surat penerimaan
Membantu dalam proses mendapatkan beasiswa yang tepat sesuai dengan kemampuan untuk membantu meringankan biaya pendidikan
Menyiapkan pendaftaran visa pelajar dan membantu mengajukan pendaftaran visa pelajar ke pihak yang berwenang di negara yang dipilih
Membantu mengatur perjalanan, akomodasi dan banyak hal lainnya
Kami akan tetap terhubung dengan Anda, bahkan setelah Anda tiba di negara tujuan. Kami akan memastikan bahwa semua berjalan dengan lancar namun bila memerlukan bantuan tambahan, Anda tetap dapat menghubungi lokasi AECC Global Office terdekat.
Konselor kami adalah professional pendidikan yang sangat berpengalaman
Apakah perlu bantuan untuk memilih program yang tepat atau tidak yakin dengan persyaratan visa anda?
Semua konselor kami bersertifikat dan siap membagikan pengalaman mereka sebagai pelajar internasional. Oleh sebab itu percayakan proses persiapan belajar di luar negeri kepada kami :
Kami professional yang berpengalaman, berdedikasi dan sudah membantu ribuan pelajar seperti Anda.
Kami membantu proses pendafaran dari awal hingga akhir, mulai dari pemilihan program dan institusi, pendaftaran hingga mendapatkan Letter of Offer atau surat penerimaan. Semua layanan kami tanpa biaya.
Kemanapun tujuan Anda, kami siap membantu Anda.
Impian Anda berada dalam jangkauan

Hear from our Directors
Our team is built on knowledge and a dedication to educational excellence
Find Out More
Hubungi tim kami sekarang juga
Untuk menghubungi tim ahli kami, cukup tinggalkan detail Anda di bawah ini dan kami akan menghubungi Anda untuk konsultasi GRATIS.

Hubungi tim kami sekarang juga
Untuk menghubungi tim ahli kami, cukup tinggalkan detail Anda di bawah ini dan kami akan menghubungi Anda untuk konsultasi GRATIS.
Apa kata pelajar tentang kami
Jangan hanya percaya kepada kami, tapi dengar langsung dari pelajar yang sudah kami bantu

"I have been a client of AECC Global since 2010. From that time, they have been helping me for all visa and education related matters. I am very happy with their professional advice and friendly behaviour. So, I would like to recommend all to visit them for your migration pathway."
"I was looking for someone to help me with my visa situation and luckily a friend recommended me to AECC and its one recommendation I can't thank enough. AECC Global assisted me from getting a letter of offer for my education, acquiring a student insurance coverage for my stay, and finally arranging my visa."

"AECC Global Indonesia has definitely been helping a lot with my children's application process. The counselor, Ms Yenny is very friendly and helpful in aiding my kids throughout all the necessary steps for their journey to study in Australia. I really recommended other people to get support from AECC Global Indonesia since it is more effective than doing everything on your own."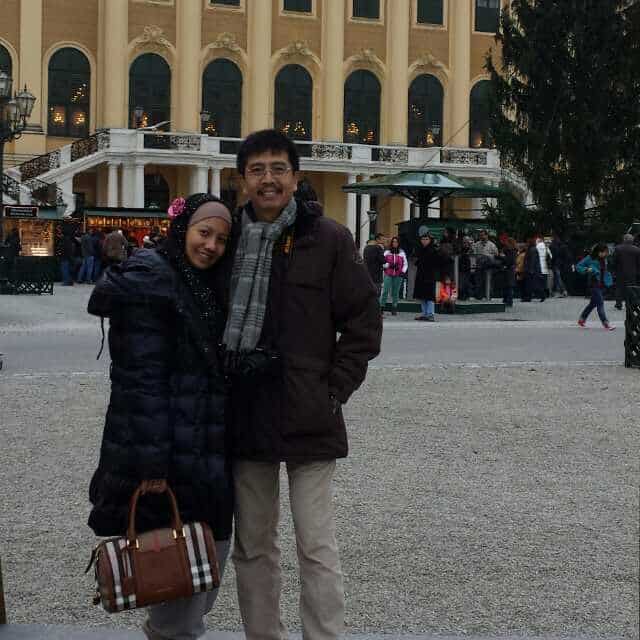 "AECC Global provided great assistance on my student visa application in Melbourne, Australia. They made sure that I was on the right track as I extended my visa and kept me updated on the application process. Additionally, the team has been very approachable and always there to answer all my queries."