Jika kamu pernah bermimpi untuk menjadi musisi, dan mengubah hidupmu melalui musik, simak baik baik jurusan musik yang sangat menarik dari Excelsia College.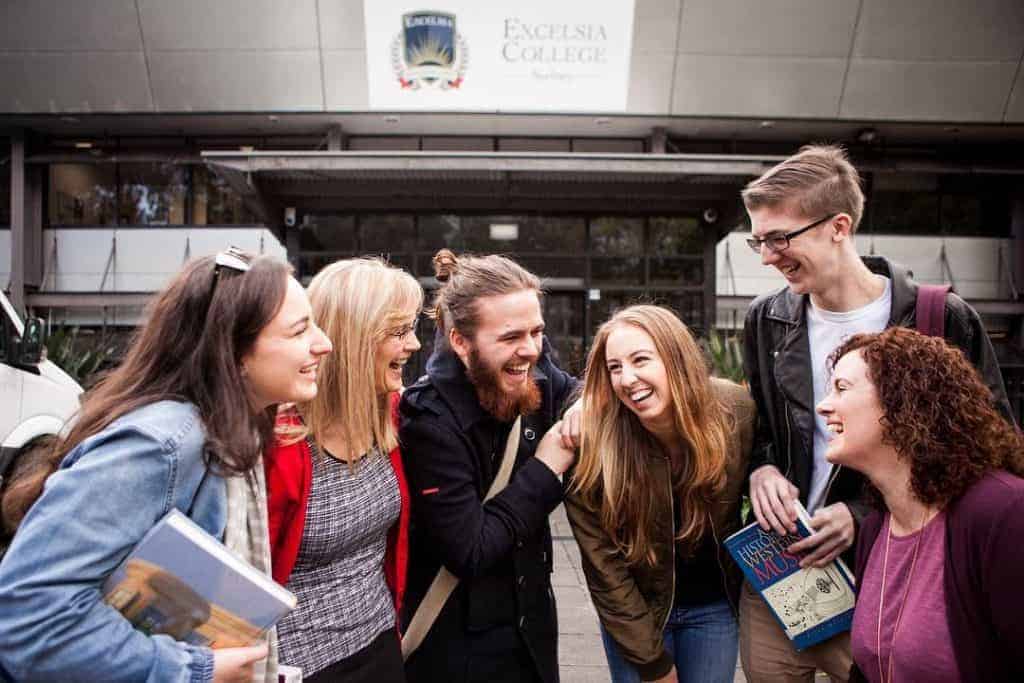 Program Musik di Excelsia College menawarkan pengajaran dan praktik mulai dari studio kecil, ruang kelas yang dibangun khusus hingga laboratorium teknis dan ruang teater. Selain itu, di Excelsia College, terdapat banyak  jajaran guru dan pakar industri yang hebat, contohnya Jay Laga'aia, seorang aktor yang dikenal secara internasional karena perannya sebagai Kapten Typho dalam film Star Wars: Episode II - Attack of the Clones, Star Wars: Episode III - Revenge of the Sith dan Daybreakers pemain film Star Wars ini akan mengajar di excelsia college loh! Siswa di Excelsia College akan belajar dari kekayaan pengalaman dan keterampilan Jay dalam bagian dari Sarjana Seni Drama.
Di Excelsia College, pelajarilah musik dan drama di perguruan tinggi  yang mempromosikan lingkungan yang suportif dan peduli. Selain itu, sebagai bagian dari program, siswa melakukan Studi Integratif, di mana siswa didorong untuk menilai secara kritis pandangan dunia mereka sendiri, dan untuk terlibat secara serius dengan pandangan dunia Kristen yang mendasari semua pengajaran dan pembelajaran di Excelsia.
Di Excelsia College, kamu akan mendapatkan banyak peluang untuk menampilkan bakatmu di pentas pentas seni. Ada banyak genre pentas yang akan kamu pelajari. Pelajaran yang ditawarkan oleh Excelsia College sudah setara dengan standar industri entertainment, yang sangat cocok bagi kalian yang mempunyai cita cita tinggi.
Lingkungan belajar yang bersifat pribadi dan penuh perhatian, memberikan siswa fleksibilitas untuk mengakomodasi berbagai jalur karier siswa yang semakin luas.Excelsia menggunakan gaya belajar problem based untuk membekali siswa untuk menyelidiki dan memecahkan jenis masalah yang dihadapi musisi profesional. Kamu akan dilatih hingga bisa gesit dan mampu bekerja dengan berbagai bahasa dan gaya musik. Excelsia College juga memberikan banyak kesempatan bagi siswa untuk mengalami sendiri tantangan dan penghargaan ketika terlibat langsung dengan cara dan budaya musik yang tidak familiar.
Bukan hanya musik dan teater, Excelsia College juga menawarkan bidang belajar lain seperti Bisnis Manajemen, Bisnis Administrasi, Early Childhood dan masih banyak lagi.
Kabar baiknya, sekolah di Excelsia College adalah salah satu cara bagi kalian yang ingin belajar di Sydney, namun tidak perlu menyiapkan biaya semahal institusi perkuliahan.
Pasti penasaran kan dengan program menarik yang ditawarkan? Ayo langsung datang ke Study in Australia Application Day (klik disini untuk mendapatkan tiket gratis)!