Jangan sampai salah langkah, bicaralah dengan ahlinya sebelum membuat keputusan
Sebagai pelajar internasional, memilih program yang tepat di negara yang baru adalah keputusan yang sangat penting. Tidak hanya biaya yang harus dikeluarkan, namun juga waktu yang tidak bisa kembali, apabila salah memilih program atau institusi yang tidak dapat memenuhi tujuan belajar maupun karir jangka panjang.
Bicarakan dengan Konselor Pendidikan dari AECC Global akan sangat membantu. Anda bisa ceritakan tujuan karir dan kami akan memberikan pendampingan yang benar atas pilihan program yang akan menghantar Anda hingga sampai ke tujuan Anda.
Kami dapat membantu, di level manapun anda saat ini berada :
Sedang mempertimbangkan universitas atau pendidikan lanjut di Australia, Canada, USA, UK atau New Zealand?
Ingin mengetahui mengenai institusi yang berbeda, yang berada di negara tersebut dan bagaimana program yang ditawarkan sehingga kita dapat membuat pilihan yang tepat ?
Tidak masalah bila Anda sudah pernah belajar di luar negeri sebelumnya atau belum, kami dapat membantu pelajar untuk belajar di tingkat yang berbeda, dari pelajar untuk persiapan memasuki universitas (program matrikulasi) sampai ke program PhD maupun program Master di jalur penelitian.
Dengan lebih dari 10 tahun pengalaman dan tim konselor pendidikan yang terpercaya dan terkualifikasi melalui QEAC, AECC Global dapat memberikan seluruh pendampingan dan pelayanan yang diperlukan untuk belajar di negara baru. Dari pemilihan program dan mengelola pendaftaran studi hingga pelayanan pendaftaran visa dan mendapatkan visa pelajar Anda hingga asuransi kesehatan, akomodasi dan hal hal lain yang berkaitan dengan belajar di luar negeri, kami ada untuk membantu memudahkan proses belajar di luar negeri bagi para pelajar internasional.
Kami akan mulai belajar memahami Anda dan tujuan Anda, dan konselor pendidikan kami yang ramah akan membantu Anda menemukan program yang cocok di institusi dan di negara tujuan Anda. Kami akan membantu mengatur segalanya, dari proses aplikasi ke institusi yang diminati, mendapatkan Letter of Offer (surat penerimaan) dan visa pelajar. Kami akan mendampingi anda untuk mendapatkan akomodasi dan asuransi kesehatan . Kami juga akan membantu mencarikan informasi mengenai bantuan dana dan beasiswa yang bisa Anda dapatkan.
Kami tahu bahwa meninggalkan zona nyaman di negara kita sendiri untuk belajar ke luar negeri adalah suatu perjalanan yang mengasyikkan – dan kami akan bersama Anda sepanjang perjalanan Anda, kapanpun Anda membutuhkan saran atau bantuan kami.
Hubungi tim kami sekarang juga
Untuk menghubungi tim ahli kami, cukup tinggalkan detail Anda di bawah ini dan kami akan menghubungi Anda untuk konsultasi GRATIS.

Hubungi tim kami sekarang juga
Untuk menghubungi tim ahli kami, cukup tinggalkan detail Anda di bawah ini dan kami akan menghubungi Anda untuk konsultasi GRATIS.
Apa kata pelajar tentang kami
Jangan hanya percaya kepada kami, tapi dengar langsung dari pelajar yang sudah kami bantu

"I have been a client of AECC Global since 2010. From that time, they have been helping me for all visa and education related matters. I am very happy with their professional advice and friendly behaviour. So, I would like to recommend all to visit them for your migration pathway."
"I was looking for someone to help me with my visa situation and luckily a friend recommended me to AECC and its one recommendation I can't thank enough. AECC Global assisted me from getting a letter of offer for my education, acquiring a student insurance coverage for my stay, and finally arranging my visa."

"AECC Global Indonesia has definitely been helping a lot with my children's application process. The counselor, Ms Yenny is very friendly and helpful in aiding my kids throughout all the necessary steps for their journey to study in Australia. I really recommended other people to get support from AECC Global Indonesia since it is more effective than doing everything on your own."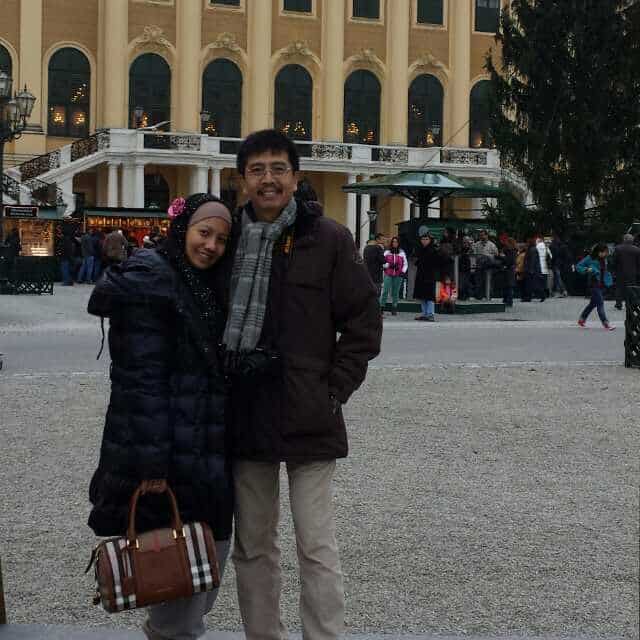 "AECC Global provided great assistance on my student visa application in Melbourne, Australia. They made sure that I was on the right track as I extended my visa and kept me updated on the application process. Additionally, the team has been very approachable and always there to answer all my queries."