Kuliah di Prancis
Prancis adalah tujuan studi paling populer keempat di kalangan siswa internasional.
Mengapa Kuliah di Prancis?
Prancis bukan hanya negara yang menawan. Itu indah dari jauh dan dapat menjadi pengalaman yang sangat mendalam bagi seseorang yang mengunjunginya untuk pertama kalinya - baik sebagai turis atau sebagai pelajar. Negara ini dikelilingi oleh museum, galeri seni, pemandangan indah, monumen bersejarah, dan kafe yang nyaman. Dikenal dengan keseimbangan kuliah-kerja-kehidupan yang optimal dan perawatan kesehatan universal, Prancis secara populer dianggap sebagai negara yang ideal untuk kuliah, bekerja, dan akhirnya menetap.
Berikut adalah beberapa fakta yang harus Anda ketahui jika Anda memilih untuk kuliah
Ada hampir 75 universitas, sekitar 220 sekolah teknik, 150 sekolah manajemen dan bisnis, dan ratusan sekolah seni dan arsitektur.
Lebih dari 1200 kursus diajarkan dalam bahasa Inggris di Prancis.
Lebih dari 3000 sekolah berfokus pada spesialisasi seperti perawatan kesehatan, pekerjaan sosial, mode, olahraga, pariwisata, dan desain, menjadikan kuliah di Prancis sebagai pengalaman yang menyeluruh.
Sistem Pendidikan di Prancis
Sistem pendidikan di Prancis sangat terorganisir, inovatif dan dibuat dengan mengingat praktik industri terbaru. Tidak seperti kebanyakan negara tujuan studi internasional, Prancis memiliki sistem doktor LMD, yaitu Lisensi, Magister dan Doktor. Lisensi adalah gelar Sarjana selama tiga tahun, dan gelar master untuk dua tahun. Kursus tiga tahun tambahan akan membuat Anda memenuhi syarat untuk mendapatkan gelar doktor.
Kuliah di Prancis mengungkapkan dirinya sebagai pengalaman yang benar-benar global. Inilah yang menjadikannya pilihan yang sangat baik bagi siswa internasional:
Paparan yang lebih tinggi ke sistem studi interaktif.
Pengalaman kerja berjalan seiring dengan program studi masing-masing.
Visa pelajar dilengkapi dengan hak kerja yang membuat kuliah di Prancis bermanfaat.
Jika Anda ingin kuliah di Prancis, Anda harus tahu bahwa biaya pendidikan di Prancis jauh lebih murah daripada di negara-negara Eropa lainnya. Prancis memiliki subsidi untuk pendidikan tinggi, sehingga terjangkau bagi siswa Indonesian. Pemerintah Prancis menanggung hampir dua pertiga dari biaya kuliah Anda. Namun, biaya pendaftaran bervariasi untuk siswa asli. Jika Anda datang sebagai siswa pertukaran atau sebagai bagian dari ikatan dengan institusi lain seperti Erasmus (Skema Aksi Komunitas Eropa) atau jika pemerintah Prancis telah memberi Anda hibah, maka biaya kuliah umumnya dibebaskan.
Beasiswa di Prancis untuk pelajar Indonesia
Kuliah di Prancis mungkin tampak seperti urusan yang mahal, tetapi ada banyak pilihan beasiswa yang dapat Anda jelajahi sebelum Anda membuat keputusan. Beasiswa kampus tersedia untuk siswa Indonesia yang mendaftar di program sarjana, magister, dan PhD. Lembaga publik dan Erasmus adalah beberapa organisasi yang menawarkan beasiswa bagi siswa Indonesia untuk kuliah di Prancis. Kementerian luar negeri Prancis juga menyediakan beasiswa untuk pelajar Indonesia, di mana kementerian luar negeri membagikan 25% dari beasiswa. Sisanya diberikan oleh kedutaan Prancis di negara asal masing-masing.
Visa pelajar untuk kuliah di Prancis

Jika Anda ingin kuliah di Prancis, Anda memerlukan visa yang valid untuk memasuki negara tersebut. Prancis memiliki proses yang mulus untuk mendapatkan visa pelajar. Anda dapat mengajukan permohonan visa yang sesuai dengan masa studi Anda. Ada dua jenis visa untuk masuk ke Prancis sebagai pelajar.
Visa jangka panjang- VLS-TS adalah visa jangka panjang yang memungkinkan Anda untuk kuliah di Prancis untuk jangka waktu empat bulan hingga satu tahun. Visa ini berfungsi sebagai izin tinggal dan akan memungkinkan Anda untuk tinggal selama lebih dari enam bulan. Anda juga berhak atas manfaat berikut jika Anda mengajukan permohonan visa VLS-TS:
Memungkinkan Anda melakukan perjalanan ke 26 negara yang merupakan bagian dari negara-negara Schengen

Izin untuk bekerja paruh waktu.

Konsesi sewa dan pengeluaran keluarga.
Visa kunjungan singkat- Visa kunjungan singkat adalah untuk program studi yang lebih pendek seperti persiapan atau kursus bahasa. Anda dapat tinggal hingga minimal tiga bulan, dan itu tidak dapat diubah menjadi visa penduduk.
| | |
| --- | --- |
| Visa tinggal lama (VLS-TS) | |
| | |
Asuransi pelajar untuk kuliah di Prancis


Untuk kuliah di Prancis, semua siswa internasional harus memanfaatkan cakupan medis, dan itu bisa swasta atau publik. Namun, sebagai siswa Indonesia, Anda memenuhi syarat untuk mendapatkan jaminan kesehatan universal jika:
Siswa berusia di bawah 28 tahun pada tahun akademik saat ini

Terdaftar dalam program jangka panjang (minimal lebih dari 4 bulan)

Milik negara non-UE.
Cakupan kesehatan masyarakat terbatas dan tidak mencakup kondisi yang sudah ada sebelumnya, ahli tulang, perawatan psikiatri, dan obat resep. Jadi, Anda mungkin perlu mengambil asuransi swasta juga karena memastikan Anda sepenuhnya terlindungi dari kondisi medis apa pun tanpa harus membayar banyak dari kantong Anda.
Kursus populer untuk dipelajari di Prancis
Pengelolaan

Media dan desain

Rekayasa

Seni liberal

Perhotelan dan manajemen

Keberlanjutan dan inovasi sosial

Bioinformatika
Institusi Mitra Kami di Prancis
Bicaralah dengan pakar kami
Untuk menghubungi tim ahli kami, cukup tinggalkan detail Anda di bawah ini dan kami akan menghubungi Anda untuk konsultasi GRATIS.

Bicaralah dengan pakar kami
Untuk menghubungi tim ahli kami, cukup tinggalkan detail Anda di bawah ini dan kami akan menghubungi Anda untuk konsultasi GRATIS.
Apa kata pelajar tentang kami
Jangan hanya percaya kepada kami, tapi dengar langsung dari pelajar yang sudah kami bantu

"I have been a client of AECC Global since 2010. From that time, they have been helping me for all visa and education related matters. I am very happy with their professional advice and friendly behaviour. So, I would like to recommend all to visit them for your migration pathway."
"I was looking for someone to help me with my visa situation and luckily a friend recommended me to AECC and its one recommendation I can't thank enough. AECC Global assisted me from getting a letter of offer for my education, acquiring a student insurance coverage for my stay, and finally arranging my visa."

"AECC Global Indonesia has definitely been helping a lot with my children's application process. The counselor, Ms Yenny is very friendly and helpful in aiding my kids throughout all the necessary steps for their journey to study in Australia. I really recommended other people to get support from AECC Global Indonesia since it is more effective than doing everything on your own."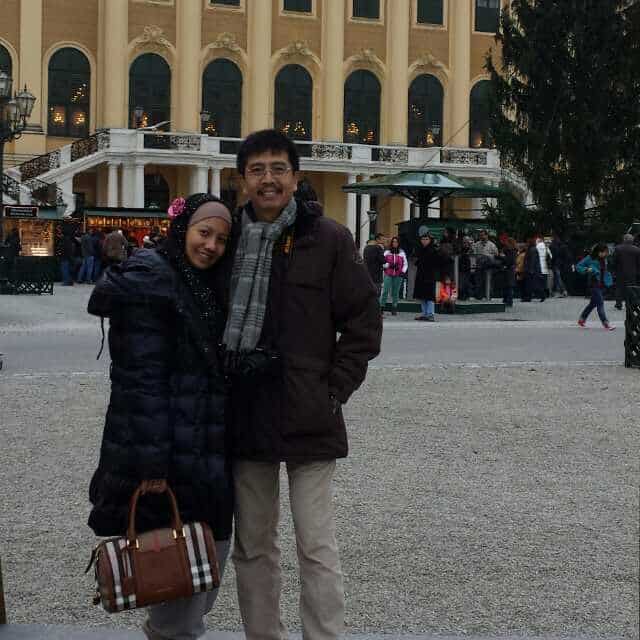 "AECC Global provided great assistance on my student visa application in Melbourne, Australia. They made sure that I was on the right track as I extended my visa and kept me updated on the application process. Additionally, the team has been very approachable and always there to answer all my queries."