Scholarships in New Zealand
World-famous for its friendly people, spectacular landscapes, educational excellence, and relaxed lifestyle, New Zealand is a great place for international students to pursue their higher education.
As per the data of 2018, New Zealand is working to attract more Indonesian students with around 1,248, pursuing their masters or bachelor's in New Zealand. 
Benefits of Scholarships in New Zealand for Indonesian Students:

Full-fledged tuition fees
A living allowance (NZ$491 per week approx.)
An establishment allowance (NZ$3000 approx.)
Medical insurance when you are in New Zealand
Travel allowance during the course tenure (allowed based on the length of scholarship)
Read more and know about the government offered scholarships in New Zealand for international students.
LPDP Scholarships (Lembaga Pengelola Dana Pendidikan), is a full-ride scholarship program from the Indonesian Ministry of Finance for all Indonesian citizens.
The Indonesia Endowment Fund for Education (LPDP) is collaborating with most of the New Zealand Universities to promote access to Indonesian students for any programs offered.
New Zealand International Doctoral Research Scholarships

One of the New Zealand Government's administered scholarships for international students in Indonesia to undertake Ph.D. courses.
International students must not hold PR/ citizenship status in Australia to be eligible for this Scholarship to study in New Zealand.
International Student Excellence Scholarship

The International Student Excellence Scholarship is offered by the University of Auckland for international UG & PG students.
The value of the scholarship is up to $10,000 for either postgraduate study or undergraduate study.
S.N.
Institute
Scholarship Name
Amount / Desc
Eligibility
Terms
1
Otago Polytechnic
International Scholarship for 2020 for Auckland Campus
NZ $ 4,000 (each year for three years)
*For second and third years, the student must achieve B Average in the previous year NZ $ 4,000 (each year for two years)
*For second year, the student must achieve B Average in the first Year Graduate Diploma NZ$ 1600 Post Graduate Diploma & Master's NZ $ 1600
Min 60%
TERMS & CONDITIONS
Student application must be done online
For bachelor and diploma programmes, students must get minimum B GPA to be eligible for the following year.
Scholarships cannot be combined. The highest scholarship is applicable.
Auckland campus only
March 2020 enrolments only. Students must start the programme on March 2020 intake.
Subject to class capacity.
Students must not apply for RPL/cross credits.
2
Southern Institutes of Technology
2020 Scholarships Scheme
20% discount on all the tuition fees for 2020
Min 60%
Student must Commence in 2020 Applicable to all countries where the duration the programme of the study in over one academic year, the scholarship then applies to all the consecutive years of study prescribed for the qualification(i.e all three years of a bachelor's degree)
3
University of Waikato
University of Waikato International Excellence Scholarship
Up to NZD$10,000 towards tuition fees
B+
Talented international students who demonstrate excellent academic achievement and the potential to become global ambassadors for the University of Waikato. Applicants must be intending to enrol at UoW for the first time in either an undergraduate or postgraduate degree and must have received a conditional or unconditional Offer of Place from UoW.
4
WITT
Regional Scholarship
NZ$ 2000 with 4 week free Accomodation
60%
 
5
Aspire 2 International
IELTS
UP NZ$ 1000 Discount
50%
 
6
The University of Canterbury
International First Year Scholarship
$10,000, $15,000 or $20,000
 
Eligible candidates must be full-fee-paying international students .They must be completing, or have completed on or after 1 January of the year before the year of application, a University Entrance-level qualification that permits entry into a University of Canterbury undergraduate degree programme.
Applicants, by the closing date for the round in which they are applying, must have applied for admission to the University.
7
NMIT
All Bachelor Degree Scholarship
NZ$ 3000
60%
This offer applies to international students enrolling at NMIT for the first time.This offer cannot be used in conjunction with any other promotional offer.The $3,000 scholarship offer only applies to the Bachelor's Degree programmes and intake dates listed above.Students must arrive in time for the start of their chosen programme.
8
Lincoln University
International taught master merit scholarships Lincoln University
NZ $7000 –NZ$10,000
B+ average
Qualifying international students will be awarded with a scholarship of NZ $7000 –NZ$10,000 towards the overall cost of their study in one of the 180 credit taught master's programmes. The last year of their bachelor's degree to meet requirements.
To get in touch with our expert team, simply leave your details below and we'll call you for a FREE consultation.

To get in touch with our expert team, simply leave your details below and we'll call you for a FREE consultation.
What our students say about us
Don't just take our word for it, check out what our satisfied students are saying about us

"I have been a client of AECC Global since 2010. From that time, they have been helping me for all visa and education related matters. I am very happy with their professional advice and friendly behaviour. So, I would like to recommend all to visit them for your migration pathway."
"I was looking for someone to help me with my visa situation and luckily a friend recommended me to AECC and its one recommendation I can't thank enough. AECC Global assisted me from getting a letter of offer for my education, acquiring a student insurance coverage for my stay, and finally arranging my visa."

"AECC Global Indonesia has definitely been helping a lot with my children's application process. The counselor, Ms Yenny is very friendly and helpful in aiding my kids throughout all the necessary steps for their journey to study in Australia. I really recommended other people to get support from AECC Global Indonesia since it is more effective than doing everything on your own."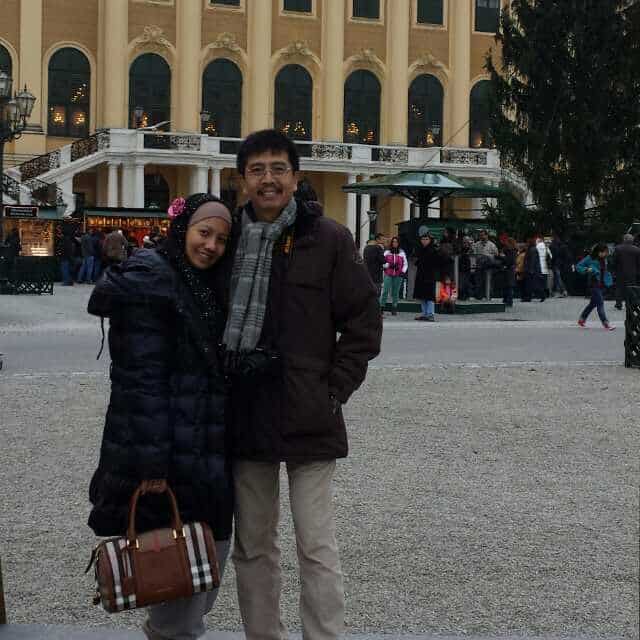 "AECC Global provided great assistance on my student visa application in Melbourne, Australia. They made sure that I was on the right track as I extended my visa and kept me updated on the application process. Additionally, the team has been very approachable and always there to answer all my queries."