Why study in New Zealand?

New Zealand is a country full of natural beauty and exhilarating adventure. For students wanting to cherish their study abroad experience, New Zealand has a lot to offer. From picturesque scenery to thrilling activities, there is something for everyone in this country.
New Zealand is a country that has so much more to offer than just its stunning scenery. In recent years, it has become increasingly popular as a study abroad destination for international students. There are many reasons why New Zealand is such an attractive option for students, including its excellent education system, world-renowned qualifications, a diverse range of study options, and outstanding quality of life.
When you come to study in New Zealand, you can expect to find a warm and supportive atmosphere as well as an excellent support structure for international students. So if you're looking for an amazing study abroad experience, be sure to consider all that New Zealand has to offer!
The Education system in New Zealand
New Zealand is the perfect place to study if you want to study the most in-demand courses. With numerous universities specializing in science and innovation, you'll be spoiled for choice when it comes to finding the perfect institution for your needs. Academic competence, qualified faculty, widely renowned credentials, and a brilliant teaching style are just some of the reasons why New Zealand's education system is so highly respected. With plenty of study opportunities on offer, you're sure to find an educational programme that's right for you.
New Zealand is home to eight highly respected universities, all of which rank well in international rankings such as the QS World Rankings* and Times Higher Education Rankings. New Zealand qualifications are also held in high regard around the world, meaning that graduates from New Zealand universities can have their pick of opportunities globally. The NZQA also regulates university enrolment for international students and ensures that all qualifications meet high standards.


The cost of studying in New Zealand
University education in New Zealand can cost between NZ$18,000 and NZ$25,000 per year for arts, social sciences, engineering, and sciences degrees. For medicine and dentistry degrees, the cost can rise to NZ$75,000 per year.


As an international student, you can expect to spend between 22,000 and 32,000 NZ$ per year on tuition fees alone. Higher fees may be charged for courses such as medicine and veterinary science. If you're considering studying at a master's level, you can expect to pay annual fees of between 26,000 and 37,000 NZ$.
How much does it cost to Study in New Zealand?

S.no

Education Cost

Tuition fees

1

Undergraduate course

$20,000 - $30,000 annually

2

Master's courses

$20,000 - $35,000 annually

3

Master of Business Administration

$31,500 - $55,000 annually

S.no

Accommodation Cost

Expenses (approx)

1

Student residence

£104 per week

2

Shared flat

£62 per week

3

Private flat

£94 per week

S.no

Living Cost

Expenses (approx)

1

Average monthly phone bill

£10

2

Electricity, gas, and water

£52 per month

3

Weekly shop

£36 per month

4

Monthly gym membership

£20 per month
Popular Courses to Study in New Zealand
New Zealand is a world-renowned destination for education, offering a multitude of courses at all levels of study. From English language courses and foundation degrees to undergraduate and postgraduate degrees, there is something to suit every student's needs. Some of the most popular courses to study in New Zealand are
IT and Computer Science

Engineering

Medicine

Business Studies & Management

Healthcare, and Hospitality & Nursing
Post-study Work Rights in New Zealand
If you want to work after completing your studies in New Zealand, there are some primary eligibility requirements that you'll need to meet as an international student. These include the duration of your course and the location of your institution. Some of the other eligibility criteria that you'll need to meet are specific to your chosen course.
The New Zealand government offers different post-study work visas for international students depending on their level of education. Students with a Level 7 Bachelor's degree or higher can apply for a 3-year visa. Those with a Level 7 diploma can apply for a 1-year visa. And those with Level 4 to 6 qualifications are eligible for a 1-year visa that allows them to stay and work in the country.


Health Insurance for International Students in New Zealand
New Zealand offers both public and private healthcare systems for international students. All students must have health insurance coverage in New Zealand. The public healthcare system is heavily subsidized by the government, while private health insurance allows students to seek medical treatment privately. Students can choose which healthcare system best meets their needs.
As an international student, you will need to purchase health insurance to cover yourself in case of any medical emergencies that may occur during your time studying in New Zealand. This is a requirement of the visa application process, so be sure to budget for this expense when planning your finances for studying abroad.
Study in New Zealand - International students' requirements for the application & visa process
There are different types of student visas for studying in New Zealand. The requirements for each type of visa vary, but all applicants must meet the general requirements, which include having an offer of place from an educational institution and evidence of sufficient funds to support their studies. Other requirements may include a police clearance certificate and/or a medical examination. 


In order to obtain a student visa for New Zealand, you must meet the following requirements: 


You must have been accepted to an educational institution that is authorized by the New Zealand Qualifications Committee. The educational institution must provide you with a letter of acceptance that outlines information such as the total tuition fee, minimum course duration, and what currency the tuition fee will be paid in.
As an international student under the age of 18, you will need to provide proof or have a guarantee from a person or institution that they will provide accommodation while you are studying in New Zealand. 
In addition, you will need to have evidence of adequate funds to study and live in New Zealand for the duration of your stay. This can be shown by having 15,000 NZ$ available for a full year, or 1,250 NZ$ per month.

5 great reasons to study in New Zealand
New Zealand is a great place to
study abroad
 and live, with a thriving economy and a huge tourism industry.
Here's 5 reasons why 'NZ' should be the top of your study destination list:
Well-funded, innovative universities
Entrepreneurial & friendly people with a zest for life
Wild, unique landscapes that attract visitors from all over the world
Live and study in a safe, prosperous society
You'll have the opportunity to live in New Zealand after you finish your studies
To get in touch with our expert team, simply leave your details below and we'll call you for a FREE consultation.

To get in touch with our expert team, simply leave your details below and we'll call you for a FREE consultation.
What our students say about us
Don't just take our word for it, check out what our satisfied students are saying about us

"I have been a client of AECC Global since 2010. From that time, they have been helping me for all visa and education related matters. I am very happy with their professional advice and friendly behaviour. So, I would like to recommend all to visit them for your migration pathway."
"I was looking for someone to help me with my visa situation and luckily a friend recommended me to AECC and its one recommendation I can't thank enough. AECC Global assisted me from getting a letter of offer for my education, acquiring a student insurance coverage for my stay, and finally arranging my visa."

"AECC Global Indonesia has definitely been helping a lot with my children's application process. The counselor, Ms Yenny is very friendly and helpful in aiding my kids throughout all the necessary steps for their journey to study in Australia. I really recommended other people to get support from AECC Global Indonesia since it is more effective than doing everything on your own."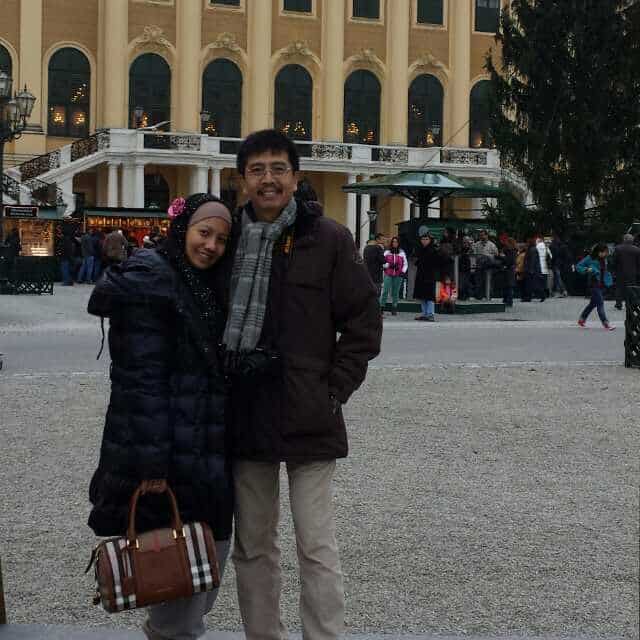 "AECC Global provided great assistance on my student visa application in Melbourne, Australia. They made sure that I was on the right track as I extended my visa and kept me updated on the application process. Additionally, the team has been very approachable and always there to answer all my queries."