Australia is a modern, democratic country with great healthcare, excellent educational institutions and a geography that's like no place else on earth.
And as a safe location with a high standard of living, it's a wonderful place to study, work and explore. Come and see for yourself why it's the 3rd most popular study destination in the world for international students.
The Education System To Study in Australia
Studying in Australia is a great choice, here's why:
Australian universities are rated amongst the best in the world, with 8 of them ranked in the Top 100
The Australian University system itself is even better than Germany and New Zealand (9th in the world)
Most universities are located in capital cities that rank in the top 30 most liveable cities for students
Over $200,000,000 is spent annually on international scholarships by the Government
International students are welcome, and a huge number from all over the world choose Australia each year as their study destination
With a great education system in place, you can live, study, work and experience another culture with plenty of attractions and transport infrastructure at your fingertips.


The cost of studying in Australia
Whilst not cheap, study in Australia isn't as expensive as some other western countries. As an international student, you'll be expected to pay for your tuition in advance for each study period.
Here are some examples of course costs, listed in Australian dollars to study abroad Australia:
School – up to $30,000 per year
English language studies – around $3800 per week depending on course length
Vocational Education and Training (Certificates I to IV, Diploma and Advanced Diploma) – $4,000 to $22,000
Undergraduate Bachelor Degree – $15,000 to $33,000*
Postgraduate Master's Degree – $20,000 to $37,000*
Doctoral Degree(PhD) – $14,000 to $37,000*
* Note: this doesn't include high value courses like veterinary or medical.
Study in Australia - International students requirements to the application & visa process
Australia has a stringent visa system in place, but we can help guide you through
the process and give you the best chance of success.
Here's how it works:
Register With AECC Global And Talk With An Education Counsellor
Apply To Institutions With Our Help (We Have Great Working Relationships With Every One Of Them)
Sit An IELTS Examination
Receive Institution Offer Letter
Collect Student Visa Documents
Pay Tuition Fee And Ecoe
Lodge Student Visa Medical
Collect Visa Grant Letter

5 Reasons to study abroad in Australia from Indonesia
There are many advantages of studying in Australia from Nepal and here's the top 5:
Friendly people
Safe, stable location
Readily available employment, accommodation, healthcare and transport
Beautiful geography with lots of travel opportunities
Affordable living
To get in touch with our expert team, simply leave your details below and we'll call you for a FREE consultation.

To get in touch with our expert team, simply leave your details below and we'll call you for a FREE consultation.
What our students say about us
Don't just take our word for it, check out what our satisfied students are saying about us

"I have been a client of AECC Global since 2010. From that time, they have been helping me for all visa and education related matters. I am very happy with their professional advice and friendly behaviour. So, I would like to recommend all to visit them for your migration pathway."
"I was looking for someone to help me with my visa situation and luckily a friend recommended me to AECC and its one recommendation I can't thank enough. AECC Global assisted me from getting a letter of offer for my education, acquiring a student insurance coverage for my stay, and finally arranging my visa."

"AECC Global Indonesia has definitely been helping a lot with my children's application process. The counselor, Ms Yenny is very friendly and helpful in aiding my kids throughout all the necessary steps for their journey to study in Australia. I really recommended other people to get support from AECC Global Indonesia since it is more effective than doing everything on your own."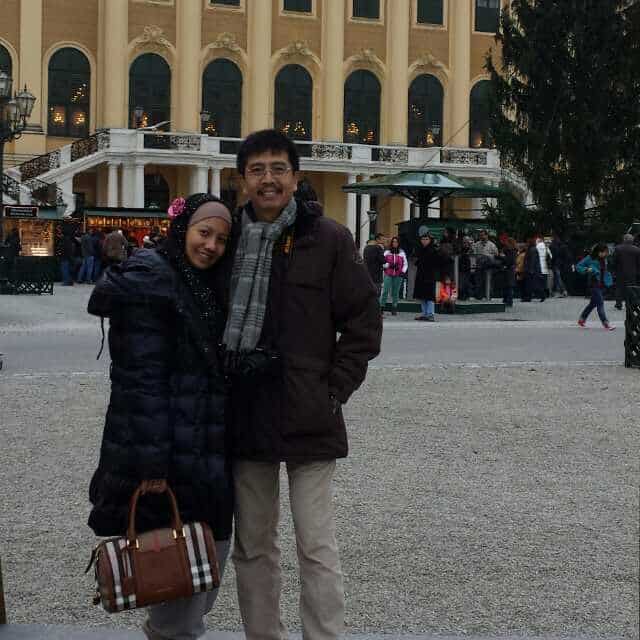 "AECC Global provided great assistance on my student visa application in Melbourne, Australia. They made sure that I was on the right track as I extended my visa and kept me updated on the application process. Additionally, the team has been very approachable and always there to answer all my queries."