The UK is home to 2 of the oldest 4 universities in the world – Oxford University – founded in 1096, and Cambridge University – founded in 1209.
As universities with significant global recognition (as well as the many other tertiary institutions in the UK), studying there will get your career off to an excellent start.
The UK is also the home of the English language – so if it's not your first language, it may well be by the time you finish your studies, giving you an edge in the job market upon graduation.
As of 2017, there are 109 universities in England and a further 21 across Wales, Scotland and Northern Ireland. So for such a small land mass, the UK certainly has a strong concentration of university level education.
And of those universities, 4 of them rank in the top 6 best universities in the world. With over 50,000 undergraduate courses available, you'll also be spoilt for choices when it comes to study in UK. So it's a great place to find the right course for you.


The cost of studying in the UK

Students from over 200 different countries choose to study in the UK due to its affordability and high standards of education.
Studying in the UK costs between USD$10,000 and $17,000 per year depending on your course of study, and living costs average between USD$10,000 and $13,000 per year.
The great thing about studying in the UK though is that you can work for up to 20 hours per week during term time, and full time when you're on holidays.
So there's every opportunity to make the cost of your studies more achievable.
Post study employment options

The UK has an employer-sponsored visa program whereby you need to have a position offered to you to apply for a Tier 2 (General) visa.
This can give you residency for a maximum of 5 years and 14 days, after which you'll have to return home to your country of origin.
Whether you apply to return beyond that or not, there are plenty of graduate career options available during your time in the UK, especially in the fields of: Engineering, Healthcare, Arts & Entertainment, as well as numerous roles in Science, Business and Teaching.

Preparing for study: a step-by-step guide
to applications and visa requirements
Register With AECC Global And Talk With An Education Counsellor
Register with UCAS (Universities and Colleges Admissions Service) With Our Help
Find a course from the more than 50,000 available
Find the right university that suits your preferences and budget (we have great working relationships with many UK universities)
Apply online with our assistance (we'll make it easier)
Apply for your Tier 4 (General) student visa with our help
Collect Student Visa Document
Wait for your approval
Collect Passport & go

5 Great Reasons to Study in UK from Indonesia
Arguably, you'll be studying at the best universities in the world
Learn from leading thinkers in science and technology
Career prospects – studying at a UK institution like Cambridge or Oxford has instant recognition with employers worldwide
442,000 international students choose the UK to study in each year – that's a lot of great reasons why you should too
The UK is just a short plane ride from the deserts of Morocco, the rolling hillsides of France and the snow covered mountains of the Swiss alps. Adventure awaits every weekend.
To get in touch with our expert team, simply leave your details below and we'll call you for a FREE consultation.

To get in touch with our expert team, simply leave your details below and we'll call you for a FREE consultation.
What our students say about us
Don't just take our word for it, check out what our satisfied students are saying about us

"I have been a client of AECC Global since 2010. From that time, they have been helping me for all visa and education related matters. I am very happy with their professional advice and friendly behaviour. So, I would like to recommend all to visit them for your migration pathway."
"I was looking for someone to help me with my visa situation and luckily a friend recommended me to AECC and its one recommendation I can't thank enough. AECC Global assisted me from getting a letter of offer for my education, acquiring a student insurance coverage for my stay, and finally arranging my visa."

"AECC Global Indonesia has definitely been helping a lot with my children's application process. The counselor, Ms Yenny is very friendly and helpful in aiding my kids throughout all the necessary steps for their journey to study in Australia. I really recommended other people to get support from AECC Global Indonesia since it is more effective than doing everything on your own."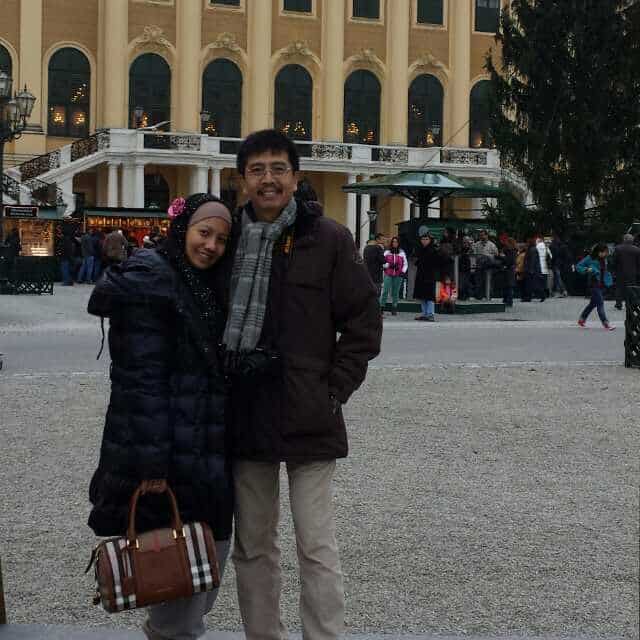 "AECC Global provided great assistance on my student visa application in Melbourne, Australia. They made sure that I was on the right track as I extended my visa and kept me updated on the application process. Additionally, the team has been very approachable and always there to answer all my queries."