The UK boasts some of the oldest and most prestigious universities in the world, giving you a degree that's recognised with distinction anywhere
If you choose to study in the UK, you will be immersed in a dynamic multicultural life that includes music, festivals, arts, gastronomy, football matches, old castles, and modern cities, as well as high-quality education. Not only that, but the UK also acts as a gateway to Europe, where you can go to over 40 different countries.
Furthermore, international students who study in the UK will be able to stay in the UK for two years after graduation and work or look for work at any skill level under the new Graduate Route.
The Education system to Study in the UK
Since it is home to four attractive and livable countries: England, Scotland, Wales, and Northern Ireland, the United Kingdom is one of the most popular international study destinations for international students.
The Quality Assurance Agency (QAA) is a non-profit organization in the UK whose main mission is to set, monitor, and safeguard higher education quality in the United Kingdom. As a result, nearly 90 best universities in UK have been featured in the QS World University Rankings. 
Without a doubt, students in UK institutions will gain abundant skills through cutting-edge infrastructure, research facilities, and enjoy increased employability.

The cost of studying in the UK

Students from more than 200 countries choose to study in the UK for its affordability and high standards of education. Students spend between $10,000 and $17,000 per year on tuition plus an additional $10,000 to $13,000 on living costs.
The great thing about studying in the UK is that students are allowed to work up to 20 hours per week during term time, full-time during vacations, and a maximum of 10 hours per week during university holidays. So there's ample opportunity to make the cost of your studies more achievable.
How much does it cost to study in the UK?

Total cost to study in the UK

Average fee (in Euros*)

Bachelor degree

GBP 10,000 to GBP 20,000 per year

Master's degree

GBP 10,000 to GBP 20,000 per year

Doctoral degree

GBP 15,000 to GBP 24,000 per year

Living cost to study in the UK

Average fee (in Euros*)

Expenses

Approximate price

Accommodation (one-bedroom)

£400 - £600 per month

Private Accommodation

£320 - £530 per month

Bills

£40 - £50 per month

Housekeeping / Food

£160 - £200 per month

TV Licence

£12.56 per month

Mobile phone

£15 - £50 per month

Shoes / Clothes

£25 per month

Sport

(average membership for the Students Sport centre)

£10 - £20 per month

Stationery / Books

£21 per month

Socialising

£120 per month

Travel / Transport

£32 per month
Post-study work rights in the UK

You are eligible for a Graduate Route visa (also known as a Post-study work visa) if you are an international student who has completed an undergraduate or postgraduate degree in the United Kingdom. The visa is valid for two years, or three years if you have acquired a Ph.D. Although the visa's duration cannot be extended, once your Graduate route visa expires, you may apply for a new visa, such as a Skilled Worker visa.
To apply for a Graduate route visa, you must have a Student visa or a Tier 4 (General) student visa, and you must be in the UK at the time of application.
You'll have to pay the £700 visa application fee, as well as the £624 healthcare surcharge for each year you stay in the UK.
When applying for a Graduate route visa, you will also need the following documents:
Passport 

Biometric residence permit (BRP)

On your Confirmation of Acceptance for Studies, there is a reference number (CAS)
Health Insurance for International Students in the UK

The National Health Service, or NHS, is a United Kingdom-run international student health insurance system. As an international student, you may be eligible for the NHS benefit if you have a tier 4 student visa and are studying in the UK for six months or longer.
If you qualify for NHS foreign student health insurance, you will have the same benefits as UK citizens.
Students should purchase international student health insurance even before they reach their destination. An immigration health surcharge will be added to the cost of a tier 4 student visa application if the applicant plans to stay in the UK for at least six months.
Popular Courses to study in the UK
Management And Business
Business and management courses have grown in prominence around the world as a result of high academic rigor, extensive industrial exposure, and innovation and creativity. Business degrees offered in UK universities offer knowledge and skills to work in a global business market. 
Finance & Accounting
The demand for a professional accounting degree is expanding by the day, thanks to the ever-increasing worldwide corporate opportunties. There are numerous degrees available in this topic of study, and universities in the United Kingdom offer both practical and theoretical knowledge of the sector.
Undergraduate Legal Studies
It should come as no surprise that a legal graduate from the United Kingdom is highly talented and respected. Law is one of the top courses to study in the United Kingdom. Through numerous on-field practical exercises, the courses have been designed to develop students' introspective skills.
Medicine
Medical schools in the United Kingdom are an excellent alternative for students seeking exceptional research opportunities, internationally recognised programmes, and a diverse learning environment. When it comes to course practises in the sector, the country has a reputation unlike any other.
Best cities to study in UK
Every city in the UK is incredibly unique in its own way! Whichever city you choose, you are sure to fall in love with it. There are several great options in the United Kingdom, so no matter where you land up, a promising future lies ahead. Listed below are some of the ideal cities one can look at when considering an education in the U.K.

Study in London
London has a grand 18 institutions that occupied the Q.S. World University Rankings in 2020. With two of them standing in the global top 10 universities, London is ranked as the best place to study in the UK

Study in Edinburgh
Edinburgh is a city of abundant natural beauty with an illustrious history. The University of Edinburgh procures the 20th place in the world university rankings.

Study in Manchester
Considering indicators like the university amenities, employment prospects, and standards of living, Manchester scores well. In fact, It is a student-friendly city that is pretty affordable.

Study in Glasgow
Glasgow takes 39th place in the world and remains in fourth place in the "UK Best Student Cities ranking". Glasgow occupies the top 50th place for the university rankings and the student prospects and holds a diverse student population.

Study in Coventry
With 42 percent of international students residing in the city, Coventry ranks third in the world, making it a diverse place to study in the UK. Coventry ranks 47th in the Best Student Cities index making it a student-friendly one.
Study in the UK - International students' requirements for the application & visa process

Register with AECC Global and talk with an expert education counsellor

Register with UCAS (Universities and Colleges Admissions Service) with our support

Find a course from the more than 50,000 available

Find the right university that suits your preferences and budget (we have great working relationships with many UK universities)

Apply online with our assistance (we'll make it easier)

Apply for your Tier 4 (General) student visa with our help

Collect Student Visa Document

Wait for your approval

Collect Passport & go

5 Great Reasons to Study in UK from Indonesia
Arguably, you'll be studying at the best universities in the world
Learn from leading thinkers in science and technology
Career prospects – studying at a UK institution like Cambridge or Oxford has instant recognition with employers worldwide
442,000 international students choose the UK to study in each year – that's a lot of great reasons why you should too
The UK is just a short plane ride from the deserts of Morocco, the rolling hillsides of France and the snow covered mountains of the Swiss alps. Adventure awaits every weekend.
To get in touch with our expert team, simply leave your details below and we'll call you for a FREE consultation.

To get in touch with our expert team, simply leave your details below and we'll call you for a FREE consultation.
What our students say about us
Don't just take our word for it, check out what our satisfied students are saying about us

"I have been a client of AECC Global since 2010. From that time, they have been helping me for all visa and education related matters. I am very happy with their professional advice and friendly behaviour. So, I would like to recommend all to visit them for your migration pathway."
"I was looking for someone to help me with my visa situation and luckily a friend recommended me to AECC and its one recommendation I can't thank enough. AECC Global assisted me from getting a letter of offer for my education, acquiring a student insurance coverage for my stay, and finally arranging my visa."

"AECC Global Indonesia has definitely been helping a lot with my children's application process. The counselor, Ms Yenny is very friendly and helpful in aiding my kids throughout all the necessary steps for their journey to study in Australia. I really recommended other people to get support from AECC Global Indonesia since it is more effective than doing everything on your own."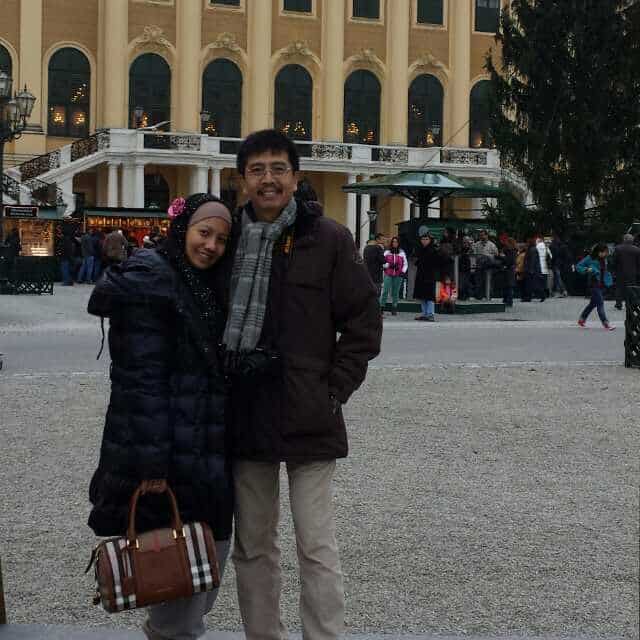 "AECC Global provided great assistance on my student visa application in Melbourne, Australia. They made sure that I was on the right track as I extended my visa and kept me updated on the application process. Additionally, the team has been very approachable and always there to answer all my queries."