Study in the USA – The Land of Opportunity
The USA is great study destination, boasting incredible technological advancements, and a robust, diverse society
The US has long been popular and successful in attracting students from all over the world, with international students accounting for about 5% of the overall student population in the USA. The United States has a whopping 28 universities ranked in the top 100 universities in the QS World University Rankings including Harvard, MIT, Stanford, and Yale.
The Education System to Study in the USA
The United States' higher education institutions have led various global rankings over the years, notably the QS World University Rankings® and the Times Higher Education World University Rankings. 
The United States has a vast selection of colleges and various areas of study and degrees to choose from. You can start your studies at a four-year university or college, either a large public university or a smaller private university, or you can start at a community college and complete the first two years of your bachelor's degree there.
Universities in the United States are classified as either public or private, and they are sponsored either by the state government or privately by individuals and corporations. IVY League, Public Ivies, Liberal arts philosophy, Specialist institutions, Land grant colleges, and research-intensive institutions are the different types of universities.
International students continue to flock to the country because of the financially-secure future it offers. You will also get the opportunity to learn from and perhaps work in top-rated industries. Furthermore, when you study in the United States, you will have access to cutting-edge facilities and research centres.
Most colleges require students to take one or more graded admissions tests, such as the GRE, GMAT, MCAT, or LSAT, in order to be admitted to a programme.
The Cost of Studying in the USA

For international students living in the USA, the estimated cost of living is around $30000 to $36000 per year and this might vary from student to student. As an international student in the USA, one might need around $2000 to $3000 per month to manage expenses that include accommodation costs, food, travel, textbooks, and entertainment expenses.

Total Cost to Study in the USA

S.no
Education Cost
Tuition fees in USD (indicative)
1
English language courses
$700 to $2,000 a month
2
Undergraduate
courses
$20,000 to $45,000 per year
3
Graduate programs
$20,000 to $50,000 per year
4
Doctoral degree
$28,000 to $60,000 per year
S.no
Accommodation costs and living costs
expenses (approx)
1
A one-bedroom apartment in a built-up city
$3,500
2
On-campus rooms
between $5,304 and $8,161
3
Internet provision costs
$35-60 per month
4
household and monthly phone bills
around $50 per month
5
monthly public transport pass costs
between $50 and $60
6
Weekly groceries
between $20 and $70
Popular Courses to study in the USA
Students interested in studying abroad may be wondering where the best country to pursue undergraduate degrees is. For engineering and other STEM degrees, the United States is an excellent choice. There are many reasons why students must consider this country. Over two million courses are offered by universities in the United States. International students can study at any level from a diploma to a doctoral degree. It is challenging but rewarding work and you can find programs that provide practical work experience for students. This leads to lucrative career prospects with leading companies all over the world. The United States offers some of the best scholarships for international students.
Best Places to Study in USA
All of the well-known institutions are evenly distributed across the United States. Each state in the country has a number of prestigious institutions to brag about. The top 100 QS best student cities 2019 rankings include cities such as Boston, New York, Los Angeles, San Francisco, Chicago, and Atlanta. These cities provide opportunities for foreign exposure, industry engagement while studying, and crucial professional connections, among other things.

The United States is a cosmopolitan country where children can learn about many cultures and lifestyles, allowing them to grow as global citizens. Boston is known as the United States' student capital, with over 20% of students coming from other countries. Each city, like any other country, has its own set of living costs, and if students prepare ahead, they may save money.

Post-study work rights in the USA


An OPT extension after graduation helps international students to stay back in the USA once they complete their studies. As an international student, you have a year to stay in the US after finishing your course on an F1 visa, which is also known as a CPT. CPT stands for Curricular Practical Training, which can be done before graduating. You will have 12 months of OPT post-graduation, provided that the job is related to your major. STEM OPT extension is a 24-month training programme offered to STEM graduates. Students with OPT are expected to find a job within 90 days of finishing their program. The DSO must request post-completion OPT or submit form I-765 ninety days before the end date of your program. 
Health Insurance for International Students in the USA
In the United States, international student health insurance not only protects against disease and accidents but also helps to reduce the cost of treatment.
Health insurance is required for all overseas students studying in the United States. Furthermore, before acquiring Health Insurance, verify with the University to ensure that there are no unique insurance needs that need to be investigated.
International students studying in the United States can only get health insurance if they have an F1 or J1 visa. F1: The F1 visa is a non-immigrant visa that is granted to the majority of overseas students who wish to study in the United States. J1: The J1 visa category is for individuals who have been approved to participate in work-and-study-based exchange visitor programmes.

Study in USA- International students' requirements for the application & visa process
Register yourself by filling the enquiry form on this page and get a FREE counselling session with our education counsellor. Get some insights based on your preferences.

Apply to institutions with our help (We have great working relationships with many American universities and colleges)

Take an IELTS or any other accepted English test 

Provide Financial Statement

Receive an i-20 Document

Prepare Student Visa Document

Register & make payment for SEVIS I-901
Fill DS-160 Form & Book Visa Interview

Medical Check-up

Attend Visa Interview

Pre-departure briefing

Purchase of flight tickets & Go!

5 great reasons to study in America
Academic excellence – you're choosing to study at some of the world's best institutions
Cutting-edge technology – the USA boasts the world's most advanced internet and technology infrastructures on earth
Long term career prospects – studying at a prestigious American university could give you career credibility for many years to come
Campus experience – you'll have a diverse social experience and a range of social opportunities and clubs to join
In the US you can experience soaring mountains and rugged coastline, all in the same state, which means you'll never be bored exploring all there is to see
To get in touch with our expert team, simply leave your details below and we'll call you for a FREE consultation.

To get in touch with our expert team, simply leave your details below and we'll call you for a FREE consultation.
What our students say about us
Don't just take our word for it, check out what our satisfied students are saying about us

"I have been a client of AECC Global since 2010. From that time, they have been helping me for all visa and education related matters. I am very happy with their professional advice and friendly behaviour. So, I would like to recommend all to visit them for your migration pathway."
"I was looking for someone to help me with my visa situation and luckily a friend recommended me to AECC and its one recommendation I can't thank enough. AECC Global assisted me from getting a letter of offer for my education, acquiring a student insurance coverage for my stay, and finally arranging my visa."

"AECC Global Indonesia has definitely been helping a lot with my children's application process. The counselor, Ms Yenny is very friendly and helpful in aiding my kids throughout all the necessary steps for their journey to study in Australia. I really recommended other people to get support from AECC Global Indonesia since it is more effective than doing everything on your own."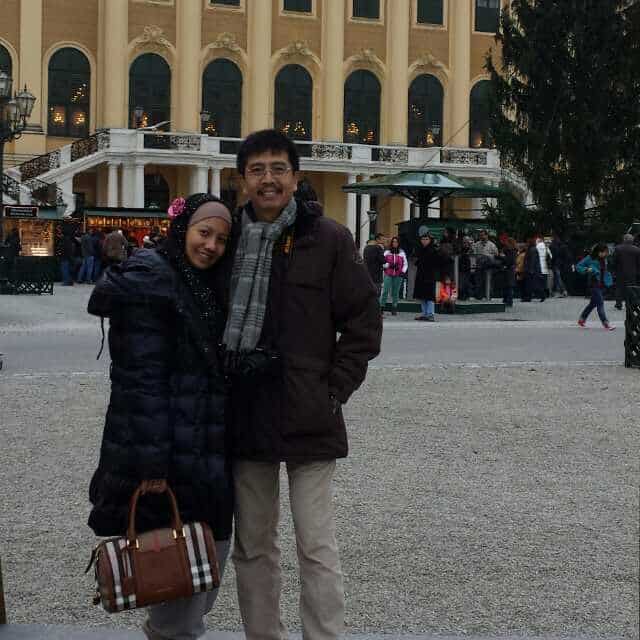 "AECC Global provided great assistance on my student visa application in Melbourne, Australia. They made sure that I was on the right track as I extended my visa and kept me updated on the application process. Additionally, the team has been very approachable and always there to answer all my queries."